What title loans are and how do they work?
Title loans are a type of collateral loan in which the borrower uses their vehicle's title as security. Because the vehicle is used as collateral for the loan, the lender can take it back if you fail to repay the lender.
Emergencies and other unforeseen events might have a significant impact on your finances. Fast money is available with a car title loan since the title to your vehicle is used as collateral. Your vehicle's title would be used as collateral for a loan.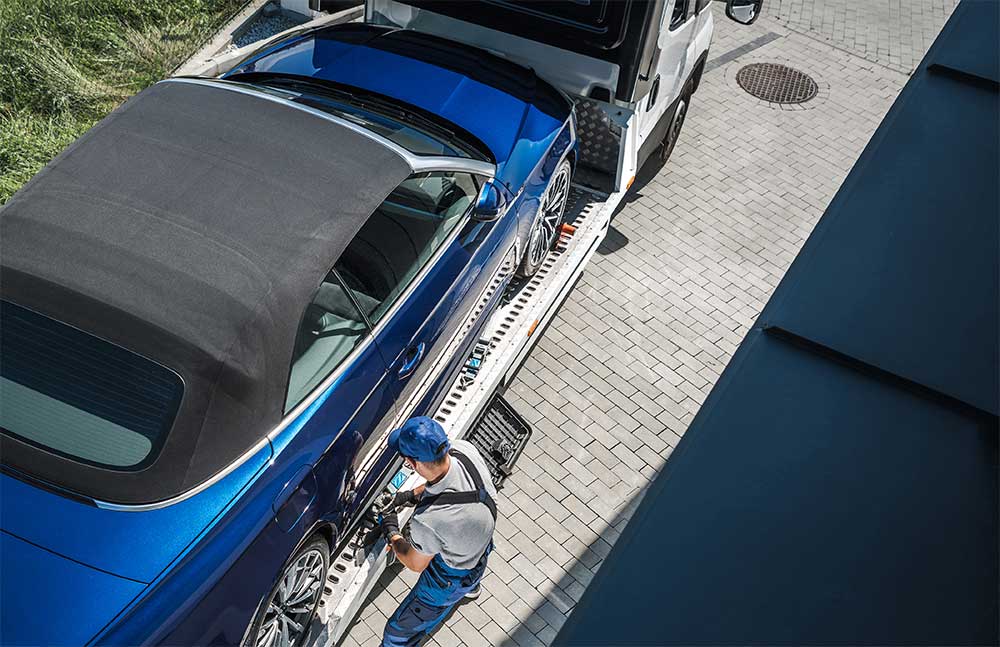 If you are the sole owner of your vehicle and you do not owe any money on the car's title, you may be eligible for a title loan from a lender that provides this product. You'll need to bring your vehicle, the car title as evidence of ownership, and driver's license when applying for a car loan.
The loan is secured by the vehicle's title, which you'll have to surrender if your loan is accepted.
Title loans normally have periods of 30 days, which is comparable to the durations of payday loans; however, you have the option of requesting for extended or shorter payment terms. In most cases, the terms of your loan are established by the lender.
Your repayment obligation includes the principal borrowed amount, plus any applicable fees and interests. The typical monthly interest rate charged by lenders is 0.25% of the principal borrowed, or an APR of at minimum 300% per year.
But things can get more challenging for the borrower if the loan is not repaid on time. Because of the collateral status, you risk losing your car. Pay your car title loan on time to avoid repossession if you decide to go that route.
So, what is the title loans limit?
The standard loan-to-value ratio for a car is between 25% and 50%. While the Federal Trade Commission (FTC) reports that the typical loan amount is between $100 and $5,500, certain lenders may provide loans of up to $10,000 or more.
The minimum and maximum amounts you can borrow may be determined by the state regulations that govern title loans. But for example, there is no limitation on how much you can borrow through a title loan in Texas, though it is up to the lender's decision.
What are Title Loans Benefits and Drawbacks?
Like any other financial instrument, a title loan should be carefully considered before applying.
Benefits:
Easy to get approved: Because your vehicle serves as collateral for the loan, being approved for a car title loan is much simpler than getting approved for other types of loans. Not to mention that you are allowed to continue using your vehicle while making the loan's payments.
Without any credit check: Title loans are typically approved without a credit check. If you need to borrow money, have tried every other option that's open to you, and don't have a good credit score to qualify for a standard loan, then applying for a loan like this is an option.
Instant approval and availability of funds: It won't take the lenders more than a few minutes to go at your application and the vehicle you want to use as collateral because there won't be a credit check. After your application has been reviewed and accepted, you may receive the funds practically immediately or within few days at the most.
Drawbacks:
Assets are at risk: Taking out a car title loan might leave you in a terrible position, forcing you to choose between continuing to accrue massive debt and losing your vehicle. Don't let title loans drag you down and pay on time.
Service charges and rates too high: The interest, financing costs, and other expenses associated with title loans can lead to an APR exceeding 300% or more. All these fees will end up harming your ability to pay your loan.
Repayment terms are too short: The average loan term for a title loan is 15-30 days. Traditional loans, on the other hand, have repayment durations that might range from 6 – 12 months. It could be challenging to repay a loan with a high interest rate and a short repayment period of 15-30 days.
Risky debt trap: Over 50% of auto title loans, according to the Consumer Financial Protection Bureau, end up causing consumers financial hardship. Therefore, debtors are trapped in an endless cycle of taking out new loans to finish paying off the previous ones. It's destructive and risky since it might leave people in debt for a long time after they borrow money.
Are There Other Options to Vehicle Title Loans?
Installment Loans
These loans are typically acquired through a credit union, online lender, or traditional bank and are unsecured. They can be used for practically any purpose, and many lenders provide funding on the same day of approval. If you have bad credit, you still may be able to get a personal loan.
Ask friends or family for money or a loan.
You can avoid paying exorbitant interest on a quick loan by borrowing money from relatives or friends instead and most likely with no interest rate.
Get a low-APR credit card.
You may still be eligible for a credit card with a low interest rate or at one with an APR that is far lower than the APR for a pawnshop loan even if your credit is poor right now.
Are Title Loans right for you?
Title loans allow you to get your hands on cash quickly, but they come with some major risks. Most borrowers end up paying back more in charges than they borrowed, and 1/3 of them wind up having their vehicles seized. Think carefully about all your borrowing alternatives before settling on a car title loan.
Installment Loans

are better than Title Loans
Get Personal Installment Loan in 30 Minutes from Cascade Springs Credit Loans and you can use it for anything you want or need
You can get up to $800 as soon as the next business day.
Applying DOES NOT Affect Your Credit Score