Smart Ways to Save Money on Textbooks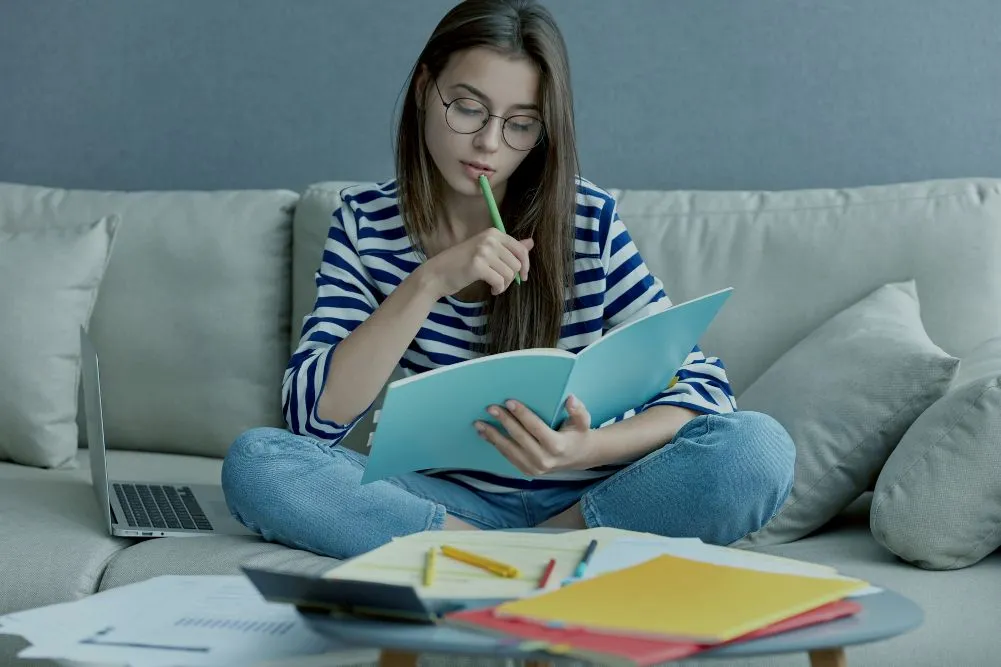 In today's educational landscape, textbooks are a necessary tool for learning, but they often come with a hefty price tag. Cascade Springs Credit understands the financial challenges that you may face. Fortunately, there are several smart strategies you can use to save money on textbooks without compromising the quality of your education. In this article, we will look into a variety of approaches that can help ease the financial burden of textbook costs.
10 Smart Ways to save money on textbooks
Buy Used Textbooks One of the most effective ways to save money on textbooks is to purchase used copies. Many bookstores, both online and physical, offer used textbooks at a significantly lower price compared to brand-new editions. While these books may show some wear and tear, the content remains the same, making them a cost-effective option.
Rent Textbooks Renting textbooks is another viable option to consider when to save money on textbooks it comes. Various online platforms and campus bookstores allow students to rent textbooks for a specific period, usually a semester. This can be a great option if you only need the book temporarily and don't plan to keep it as a long-term resource.
Explore Digital and E-Textbooks Digital textbooks, also known as e-textbooks, are increasingly popular due to their convenience and affordability. These electronic versions can often be rented or purchased at a fraction of the cost of their printed counterparts. E-textbooks are also portable and accessible on devices such as laptops, tablets, and smartphones, making them an eco-friendly and space-saving choice.
Utilize Library Resources Don't overlook the resources available at your campus or local library if you want to save money on textbooks. Many libraries offer copies of textbooks for students to borrow. While you might not be able to take these books home permanently, you can use them for reference, note-taking, and studying within the library premises.
Look for International Editions International editions of textbooks are often significantly cheaper than their domestic counterparts. While there might be some variations in content or format, the core information is usually the same. Be sure to verify the content with your instructor before purchasing.
Buy and Sell from Fellow Students Consider buying textbooks directly from fellow students who have already taken the course you're enrolled in. They might be willing to sell their used textbooks at a lower price. Similarly, after completing a course, you can sell your textbooks to incoming students, recouping some of your investment.
Use Price Comparison Tools Take advantage of online price comparison tools and textbook search engines. These tools allow you to input the book's title, ISBN, or other relevant information to compare prices from various retailers. This can help you find the best deal without spending hours scouring different websites.
Join Online Student Communities Online forums, social media groups, and websites dedicated to student resources often have sections where students buy, sell, or exchange textbooks to save money on textbooks. Joining these communities can help you connect with others who might have the textbooks you need at a lower cost.
Consider Open Educational Resources (OER) Some courses use open educational resources, which are freely accessible educational materials available online. These resources can include textbooks, lecture notes, and more. OER can significantly help to save money on textbooks by reducing or eliminating the need to purchase traditional textbooks.
Plan Ahead Avoid last-minute purchases by planning ahead to save money on textbooks. Once you receive your syllabus, identify which textbooks are required for your courses. This will give you ample time to explore different purchasing or borrowing options, ensuring you don't pay a premium for rush shipping or buying from the campus bookstore.
Exploring Financial Options: When Textbook Costs Exceed Your Budget
Textbook costs can sometimes catch you off guard, especially when they exceed your budget and you can't save money on textbooks. In such situations, it's important to be aware of alternative solutions that can help bridge the gap and ensure you have the resources you need for your education. One such solution is considering installment loans.
Understanding Installment Loans
An installment loan is a type of loan that allows you to borrow a specific amount of money and repay it over a set period through regular, predictable installments. This can be an option worth exploring if you find yourself facing unexpected textbook expenses that your current budget can't cover. Unlike credit cards with revolving credit, installment loans provide a structured repayment plan, which can make managing your payments more manageable.
When to Consider an Installment Loan
Before considering an installment loan, take the time to evaluate your situation. Consider the urgency of your textbook needs, the potential impact on your studies if you don't have the necessary materials, and your ability to repay the loan on time. If you're confident that an installment loan is a viable solution, can follow these steps:
Research Reputable Lenders: Look for reputable lenders with transparent terms and reasonable interest rates. Avoid predatory lenders that might take advantage of your financial situation.
Compare Loan Terms: Different lenders offer varying terms, such as repayment periods and interest rates. Compare these terms to find an option that aligns with your financial capacity.
Calculate Total Costs: Before committing to a loan, calculate the total repayment amount, including both the principal and interest. This will give you a clear understanding of the financial commitment you're making.
Understand Repayment Obligations: Ensure you understand the repayment schedule and obligations. Missing payments can have negative consequences on your credit score and overall financial health.
Borrow Responsibly: Only borrow the amount you need and can afford to repay comfortably. Avoid overextending yourself financially, as this can lead to long-term consequences.
In conclusion, when faced with textbook costs that exceed your budget and you can't save money on textbooks, installment loans can be a potential solution to explore. However, approach this option with careful consideration, research, and a solid understanding of the terms.
Saving money on textbooks is a valuable skill that can make a significant difference in your overall financial well-being. As an online direct lender, you understand the importance of making informed financial decisions. By following the strategies outlined in this article, you can minimize the impact of textbook costs on your budget without compromising your academic success. Remember, each student's situation is unique, so consider a combination of these strategies to find the approach that best fits your needs.
Frequently Asked Questions
Why are textbooks so expensive? Textbooks often involve extensive research and production costs. Additionally, publishers release new editions regularly, contributing to the high prices.
Are used textbooks in good condition? Yes, many used textbooks are in good condition. Check seller descriptions for details on wear and tear. Some platforms even offer ratings for book condition.
How does renting textbooks work? Renting textbooks involves paying a fee to use the book for a specific period. After the rental period, you return the book. Make sure to follow any guidelines to avoid additional charges.
Can I print e-textbooks for convenience? Printing e-textbooks may be possible, but it's not always recommended due to copyright restrictions and potential costs. Check the terms of use for each e-textbook.
How can I find international editions? Search online retailers or inquire with campus bookstores. International editions are often labeled as such and can offer substantial savings.
Cascade Springs Credit is a

help

with Back-To-School Expenses
Get Personal Installment Loan in 30 Minutes from Cascade Springs Credit Loans and you can use it for anything you want or need
You can get up to $800 as soon as the next business day.
Applying DOES NOT Affect Your Credit Score