Thanksgiving 2022: Budget Friendly Tips
Thanksgiving is an occasion for gathering with loved ones and friends to express gratitude for everything they possess. But it's also a period when lots of people blow their budgets.
It is projected that Americans will spend almost $3 billion on Thanksgiving dinner this year, with the typical family paying around $400.
In light of this, we have compiled a helpful guide that includes hints and suggestions to help you enjoy Thanksgiving 2022 on a budget.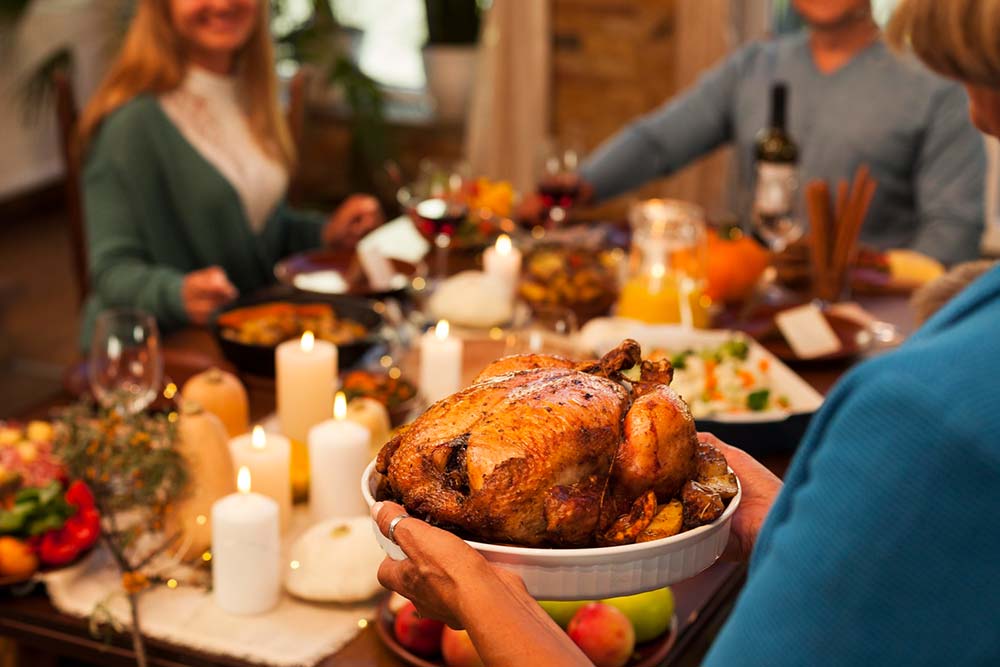 What expenses am I likely to have over this Thanksgiving 2022?
During the Thanksgiving holiday, you may have to pay for a lot of things, including:
Visit friends and family by car, bus, train, or plane
Taking family and friends out to eat
Planning and shopping for a tasty Thanksgiving feast
Decorations or products with a theme that make your home feel warm and inviting
Activities for children to keep them occupied during the celebrations
5 Budget-Friendly Ways to Celebrate Thanksgiving 2022
1. Spend less on Thanksgiving dinner
Given the rising cost of food this year, it makes sense to adopt some simple strategies for saving money without sacrificing the quality of a dinner. The easiest technique is to make a list and plan ahead, calculating how much foodstuff you might need precisely so that you do not buy more than necessary and waste money. Organized and planned spending reduces overspending.
One of the other things you can do to spare money on this Thanksgiving 2022 is to buy your food in bulk, taking into account how many guests you will be hosting or feeding. When shopping at warehouse clubs, it pays to buy in bulk, as you can save a lot of money on things like food and general merchandise. Other ingredients might be more affordably priced at one grocery store than another, and some stores might provide further discounts through coupons or sales.
It's also a good idea to check your pantry and fridge to see if you already have any of the necessary ingredients before making the trip to the grocery store. It's possible that you'll find more than you thought, helping you to cut down on your grocery list and, therefore, your expenses.
In addition to helping, you stick to your budget, stocking up the freezer early when you find a great deal can help you spread the cost of Thanksgiving out over several paychecks, making it more affordable.
2. Think Outside the Box
You don't need to go out and buy a ton of new ornaments every year; just get creative and use what you already have. Everyone will be in awe of the wonderful Thanksgiving artwork your kids draw and display on the wall. It's tempting to buy things like scented candles, but you probably won't need them if you cook something particularly delicious.
Alternatively, you may use some creative thinking. To make one-of-a-kind decorations for your Thanksgiving dinner that won't break the bank, try going outside and gathering natural components like twigs, leaf litter, and pinecones if you can find any.
3. Ask family for help
Your loved ones are willing and able to help you in whatever way they can. You can ask people to bring things like appetizers or desserts to the party, or you can ask to borrow whatever you might need. Instead of buying or renting more baking sheets, flatware, or seats, ask your friends and family if you can borrow what you need.
4. Think in smart ways
If you're in the mood to splurge and have some extra cash to burn, do so wisely and without breaking the bank. You can sell your old stuff at a garage sale or on an online marketplace like eBay, for example. This additional money would be perfect for supporting your Thanksgiving 2022 spending plan.
5. Join a reward program
Join a cashback program that will reimburse you for your Thanksgiving shopping before you buy your groceries, decorations, and presents. It's common for them to provide convenient apps that show cashback offers, in which a certain amount of your purchases is refunded.
Can I get a personal loan for this Thanksgiving 2022?
While it's understandable to want the holidays to be memorable, planning for them while you're short on cash between paychecks may be a major source of anxiety. With an installment loan, you are still able to provide for your loved ones even if it will be one to two weeks before you receive your next paycheck and the funds in your bank account are somewhat limited.
Please ensure that you can manage repayments successfully before applying for a Thanksgiving loan. Otherwise, you risk paying additional penalties or charges if you can't make your installments. Assuming you have exhausted the aforementioned options and determined that an installment loan is the best course of action, you should not let a lack of funds prevent you from enjoying the fruits of your labor.
Could I get an Installment Loan for this Thanksgiving 2022?
If you are able to show that you fulfill the prerequisites, then you should be eligible to borrow money. This requires the individual to have:
A steady source of income
An active checking or savings account into which the cash could be deposited
An ID card issued by the government, such as a driver's license.
Instead of worrying about how to afford Thanksgiving expenses, you can quickly and easily apply for an installment loan online and then devote your attention to preparing for a wonderful time with your friends and family.
Low on Cash for

Thanksgiving 2022 Expenses

?
Get Personal Installment Loan in 30 Minutes from Cascade Springs Credit Loans and you can use it for anything you want or need
You can get up to $800 as soon as the next business day.
Applying DOES NOT Affect Your Credit Score