Soft Credit Check VS Hard Credit Check
When you review your credit report on your own or when a business does so for a background investigation, this is known as a soft credit check. Your credit report is unaffected by soft credit checks.
Lenders Organizations conduct hard credit checks to review your entire credit record when you apply for a mortgage or a credit card for instance. When you apply for a loan, a hard credit check is done. Such a credit check does show up as a hard inquiry on your record.
It is critical to know what these credit checks include since every time you apply for a loan product, such as a credit card, mortgage, or a personal loan the lender will do a credit check before approving anyone as a client.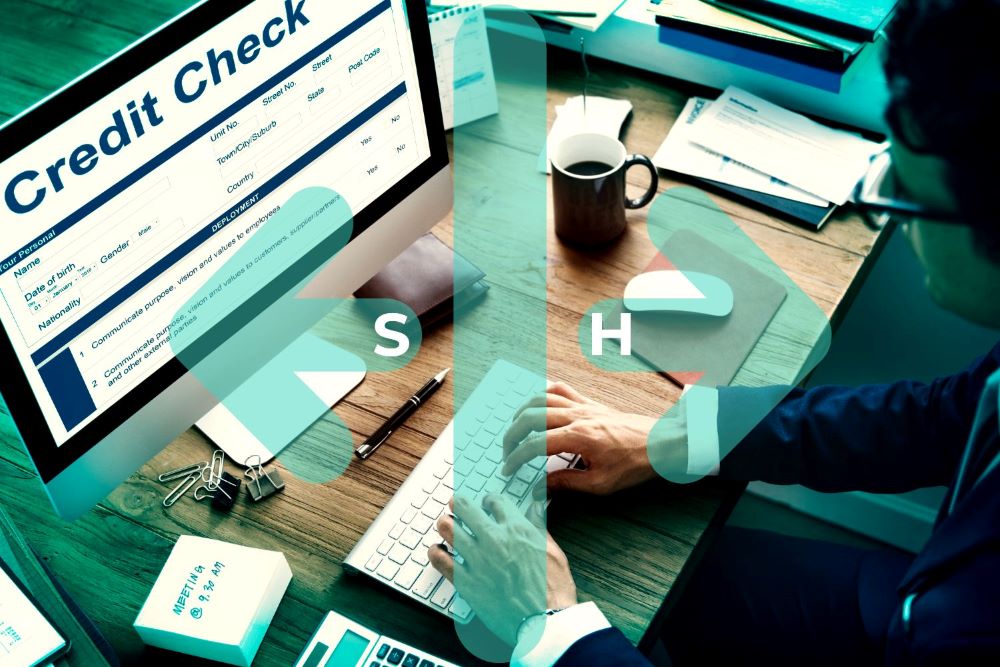 What does "Soft Credit Check" mean?
A soft credit inquiry has no bearing on your credit score, and this is its major benefit. No evidence of soft credit queries will be shown to a lender who pulls your credit report. Only consumer disclosures, or credit reports that you personally request, show soft inquiries.
What's the process of a soft credit check?
A soft credit check is a quick preview of your credit record that does not affect your score. Businesses do what are known as "soft searches" to evaluate the possibilities of an applicant being approved without performing a comprehensive review of the applicant's credit history.
When you apply for a loan with us, Cascade Springs Credit may run a "soft credit check" to determine whether or not you are eligible for a loan.
But don't worry; our soft credit check won't be reflected on your report, and it won't have any effect on your score either when you apply for a loan.
Reasons for a lender to conduct a soft credit check
Soft credit checks are a way for lenders to determine if you qualify for a loan or loan terms, such as interest rate.
Lenders often require a high-level overview of your finances before making any deals or letting you know what you might be offered.
Also, if you've recently applied for a job, it's possible that the company will want to run a soft credit check. The decision here ultimately rests with the company.
Some Soft credit checks purposes examples:
Individual credit checks.
Credit offers with pre-approval.
Submissions for insurance
Creditors conducting account reviews.
What does "Hard Credit Check" mean?
Hard credit checks are performed whenever a borrower applies for any kind of financing, such as a mortgage, credit card, personal loan, or any other type of loan.
A hard credit check will show up on your credit report, whereas a soft credit check won't affect your score. It may have a small negative impact on your scores or may have no impact at all.
Don't panic, though; a single hard credit search isn't going to have a major impact on whether or not you're approved for a loan or a credit card. The majority of hard credit inquiries will remain on your credit record for a period of one year.
Reasons for a lender to conduct a hard credit check
Once you have agreed to commit to the acquisition of a financial product, a hard credit check is frequently performed once a soft credit check has already been completed. To put it another way, it is the stage at which you decide to accept the financial product.
Be aware, however, that some organizations conduct hard credit checks on candidates at the time of application; therefore, it is necessary that you do detailed investigation before submitting any application.
When applying for many lending products, opening a new utility account, or signing a cell phone contract are the most common instances in which a hard credit inquiry is conducted.
Some Hard credit checks purposes examples:
House Apartments rental.
New utility service.
New Credit cards.
Credit limit increase Requests.
Loan products applications such as personal loan, student loan, mortgage, auto loan and others
How to improve your credit score
Make sure your credit report is accurate.
Checking your credit information for any inaccuracies that might be having a negative impact on your score is a good strategy to use if you want to improve it quickly. If you succeed in disputing your credit report inaccuracies or errors and having them deleted, then your score could potentially improve.
It's essential to check your credit report because about one in four Americans has a mistake. Fraudulent or duplicate accounts, as well as inaccurately reported payments, are just some of the more prevalent types of mistakes to keep an eye out for.
Ask for a raise of your credit limit
Requesting an increase in the maximum amount of credit you are allowed to use is yet another method for boosting your credit score. The procedure may vary from one credit card company to another, but in overall, it is relatively simple and could be completed in a short time frame and it can be done online.
You can improve your credit score by raising your credit limit, that will also mean a lower percentage of your available credit being used.
Pay your credit card debt in full
One more step you may take to boost your credit score is to make an effort to reduce your credit card balances. If you are trying to lower your credit usage ratio and have many cards with balances, pay off the card with the largest balance first.
Reducing your debt can also increase your credit score because lenders consider your debt-to-income ratio.
Installment Loans

Made Easy
Get Personal Installment Loan in 30 Minutes from Cascade Springs Credit Loans and you can use it for anything you want or need
You can get up to $800 as soon as the next business day.
Applying DOES NOT Affect Your Credit Score