5 common reasons for bad credit score
The lender or creditor notifies the credit agencies when someone doesn't make on time payments or completely skips them. This data is added to that person's credit report, which lenders and other creditors use to assess whether or not to lend money to them. When a company borrower regularly misses installments, this can also result in poor credit.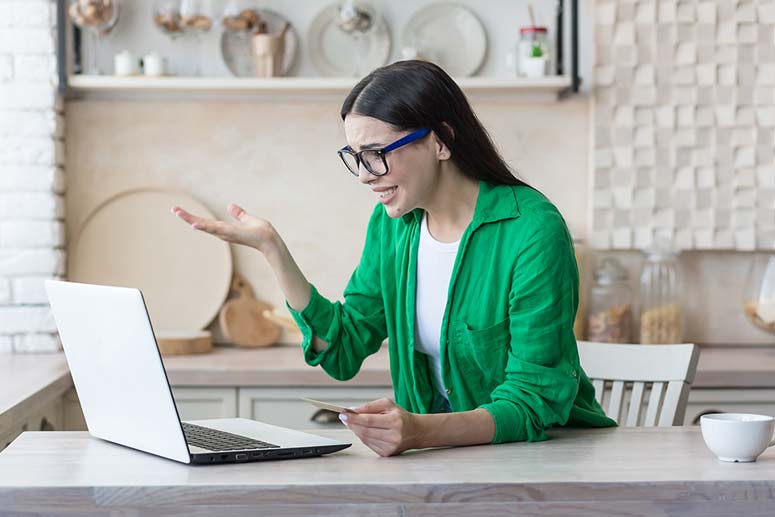 What Are the Principal Reasons of bad Credit?
Potential borrowers could find it challenging to secure a loan, credit cards, or even rental housing due to a wide range of bad credit reasons.
1. Late payments
Late payments are one of the leading causes of bad credit. The lender notifies the credit agencies when a person makes a late payment on a bill or loan. The subsequent inclusion of the late payment in the person's credit report makes it more challenging for them to be approved for loans in the future.
2. Failure to make Payments
The worst thing that can happen to your credit is to default. You default on a debt when you fail to make your payments for a long period of time. This can happen with any sort of loan, including auto loans, mortgages, and credit cards.
If you default on a loan, your credit score will suffer badly, making it difficult for you to get a loan in the future. If you are in default on a loan, you might even need to file for bankruptcy.
3. Filing for bankruptcy
One of the reasons for bad credit score is declaring bankruptcy. Your obligations will all be dismissed if you file for bankruptcy. Your bankruptcy, on the other hand, will remain on your credit report for up to ten years.
Future credit applications will be more challenging to be granted. Even worse, if your potential employer runs a credit check on you, you can have problems getting hired.
4. Identity Theft
In the US, identity theft is a significant issue. Your personal information may be used by identity thieves to set up new accounts on your behalf and accumulate debt.
It is crucial to notify the credit bureaus and submit a police complaint if you become a victim of identity theft. In the future, you should likewise take precautions to safeguard your personal information.
5. Paying the Bare Minimum Each Month
You will accumulate a large amount of interest if you barely pay the minimum amount due on your credit cards each month. Your credit score could be seriously impacted by this.
It's crucial to pay more than the minimum amount due on your credit cards monthly month. Moreover, make an effort to pay off the full amount on your credit card each month.
Do You Have Bad Credit Score?
Reasons for bad credit score have a variety of originators. The most typical ones are:
Failing to pay bills on time
Not paying back loans
Being overly reliant on credit
A past record of overdue payments
Applying for too many different types of credit products quickly
You could see a drop in your credit score as a result of all of these variables, which will make it more challenging for you to get new credit products in the future. It's necessary to take action if you have poor credit in order to boost your score and prevent additional harm.
Whatever the reasons for bad credit score, Cascade Springs Credit is just around the bend. You won't have to wait days to get the money you need thanks to our fast approval process for our hassle-free online loans. You can apply for a loan by filling out our Installment Loan application form or calling our customer service number speaking with one of our online lending specialists.
Do You Have

Bad Credit

?
Get Personal Installment Loan in 30 Minutes from Cascade Springs Credit Loans and you can use it for anything you want or need
You can get up to $800 as soon as the next business day.
Applying DOES NOT Affect Your Credit Score