Personal Micro Loans for Your Small Business
Personal loans are also used for home renovations or to cover unexpected expenses, like a sudden job loss or a family emergency. They offer flexibility and can be tailored to meet the borrower's specific needs.
Yet, the common consumer should also be aware that a personal loan might be employed to fund a small business.
The truth is that a personal loan may be the lifeline your small business needs. A microloan could be used to pay for things like rent, utilities, and inventory. These loans can be a viable option for small business owners who may not qualify for traditional business loans or need quick access to funds.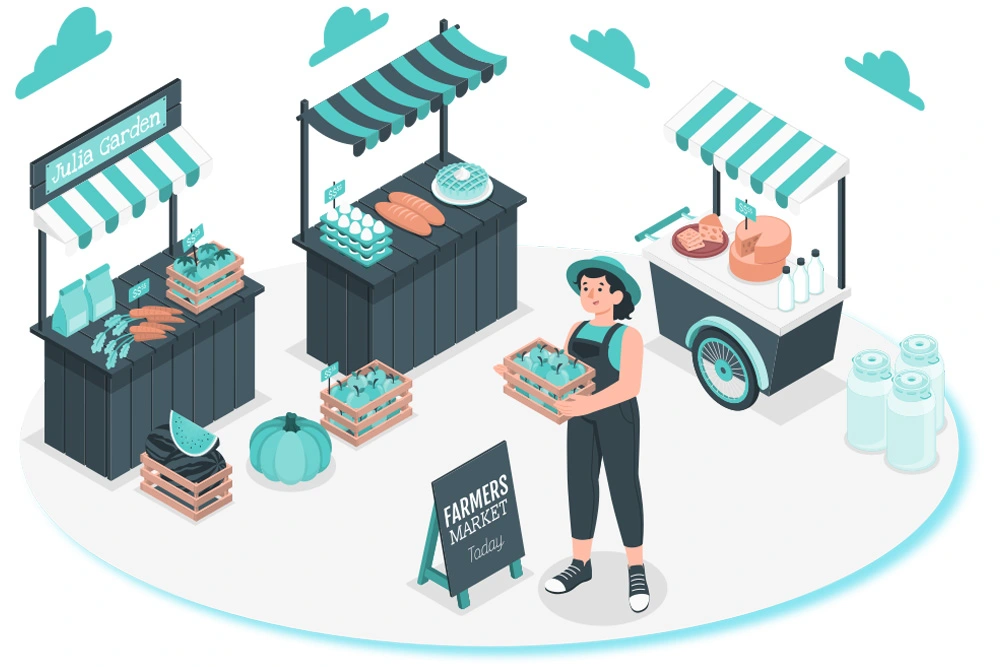 How can Personal Micro Loans help my small business?
If you own a small business and need money for cash flow but don't have the funds on hand, personal micro loans could be the answer. You can use the borrowed money for:
Space rent
Inventory replenish
Equipment like printers, tools, copiers, manufacturing equipment, cubicles, etc.
Marketing and advertising such as digital, promotions, print, etc
Small Business Loans vs. Personal Miro Loans
The majority of small businesses seek a loan to expand their operations. This makes sense, since the borrower in the case of a small business loan is typically the business itself.
With the help of a small business loan, you might be able to buy things like machinery, supplies, or raw materials. Even though standard small business loans are common, they may not always be the best choice.
The biggest problem with a small business loan is the stringent requirements. Not only does this hold true with the eligibility requirements, but it also comes into play during the application process. Here are some of the biggest challenges:
A dozen distinct varieties of loans are available to small businesses. This could take a while before you identify the one that is best suited for you.
As part of the paperwork, you have to send in a business plan, taxes, references, and information about your finances.
A time-consuming application process that could take several hours.
Even if you are granted approval, it may still take up to 3 months before you actually get your hands on the money. This is due to the length of time it takes to complete the entire application process.
While it's natural to jump to the conclusion that a small business loan is your best option, you may end up finding that the requirements are more burdensome than you anticipated or will take more time to fulfill than you had hoped.
Are there benefits to applying for personal Micro Loans online instead?
In a nutshell, the personal loan provider can process an application and make a decision on it within the same day.
A personal loan avoids the need to go through a lot of red tape. Instead, getting a loan quickly is far more straightforward without the aforementioned complications
When compared to a small business loan, some of the key advantages of a personal loan for business use are as follows:
Less paperwork is involved.
Quick and easy application that can be completed online or over the phone.
Approval is almost instant and is usually granted within an hour.
Funds are deposited into your bank account as soon as the next business day. Depending on the bank, funds are sometimes deposited the same day.
Just thinking about how easy and convenient it would be to get a personal loan for your business is reason enough to do additional research on the topic or to apply for one.
In light of your newfound insight that such a personal micro loans could be put to use for business purposes, you'll need to evaluate whether or not this is the most prudent financial course of action for you.
Consider these questions as you weigh this choice against a traditional small business loan:
Can you wait until you are truly in need of cash, or do you need it now?
What are your plans for the money?
How much do you think you'll need a loan for right now?
Which loan product is the most cost-effective over the long term?
Do you have everything you need to fill out the application?
You'll be able to make a wise choice once you've answered these questions and consulted with a lender about each loan option.
Contrary to popular belief, the money from a personal loan can be used for business purposes. Although there are many lenders from which to choose, a business should seriously consider personal micro loans due to its many advantages.
Personal Micro Loans

are Installment Loans
Get Personal Installment Loan in 30 Minutes from Cascade Springs Credit Loans and you can use it for anything you want or need
You can get up to $800 as soon as the next business day.
Applying DOES NOT Affect Your Credit Score