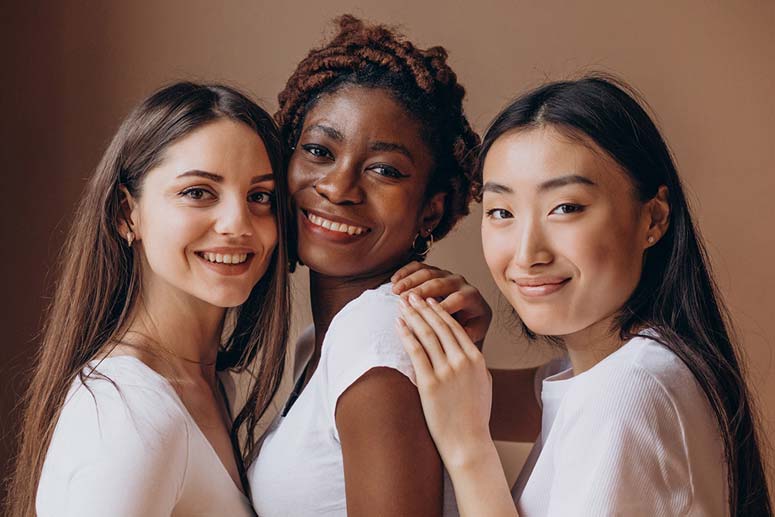 Many finance companies offer this product, and each lender may have different requirements. However, the most important factors are your credit history, your current income, and the number of other debts you currently have. Lenders use this information to calculate the ratio of your debt relative to your income. That's why if you are a woman and you must deal with expenses on your own, there are many lenders offering personal loans for women and you can choose to apply for one.
What can you use a personal loan for?
Each person has different reasons for receiving a personal loan, but it's common to see the following reasons:
Pay day-to-day bills
Paying for an unexpected medical service
Fix the car
Buy a car
Support the family abroad
Start a small business
That's why if you are a woman and you must bear all these expenses on your own, you can choose to apply for a personal loan for women. 
Perhaps it can be of great help to you and your family in difficult times.
What are the interest rates?
For personal loans, the interest rate varies depending on your credit history and the risk that the lender assigns to your profile.
It's a big range, some lenders offer annual rates of 10% for those with a credit score generally higher than 720 (out of 850), while others may charge more than 100% annual interest for those with a low score.
It's important to know the interest rate that would apply to your loan before accepting it, and also to understand the dollar amount you would be paying to ensure that you can do so concerning your monthly income.
The APR is the annual interest charged in the loan by the lender for lending you money. It's a more comprehensive way of looking at the total cost of the loan. The APR, apart from the interest rate, includes other charges such as the loan issuance fee.
We recommend looking at the APR when comparing options between lenders.
What do you need to apply for a personal loan for women?
If you are going to apply for a personal loan, lenders will ask for your personal information to measure the risk of lending your money.
To receive a pre-qualification, they will ask you for basic information such as your first name, last name, address in the United States, date of birth, social security number (if you don't have one, some lenders accept ITINs), and cell phone number.
When passing the pre-qualification, it is common to be asked for proof of income such as payroll checks and bank accounts, a copy of an identity document, and a proof of address.
Most lenders will ask you for a bank account. 
If you prefer to receive the money and make the payments in cash, make sure the company offers this option.
Tips for Applying for a personal loan for women
1. Check your Credit Score
Before you apply for a personal loan, we recommend you find out what your credit score is so that you have an idea of ​​which lenders would be a good option for you.
Some companies only accept high-scoring individuals and therefore offer lower interest rates, while others may accept low-scoring applicants but generally higher interest rates.
If you don't have credit, don't worry there are options. Some lenders can approve applicants with no credit history, and with your first loan, you can start building your history.
2. Compare Options
Compare your options well before applying for or accepting a personal loan.
Receiving credit is a great responsibility that can have a negative impact if you do not make payments on time.
For each option, consider the requirements to apply for the loan, the APR, the loan amount, the term in some months, and the monthly payment.
3. Have your Documents Ready
Make sure you can verify your income as it will be required for the application.
For example, if you are currently being paid in cash without any documentation, we recommend opening a bank account and depositing your income in it so that you can demonstrate the income you receive every month.
4. Confirm that the Company Offers Services in your State
Make sure the lender offers loans in your state of residence.
If you don't find traditional lenders out there in your state, you can always look for online direct lenders that will help you out with your loan request.
5. Understand the Disbursement and Payment Options
Most lenders will ask for a bank account, although some may give you a check or cash. For payments, determine if the options the lender gives you work for you.
6. Review the Loan Terms before Signing
Make sure to see a table of the payments you will have to make, what the rate will be, the monthly payments, and the term. If in doubt, talk to the lender first.
Can I Get Personal Loans with ITIN?
Yes, it's possible, as some lenders don't require a social security number to apply.
However, not everyone accepts the ITIN and we recommend confirming with the lender before starting the application process.
Remember that being paid responsibly, a personal loan can also be a tool to establish or improve your credit history and score, something that opens more economic doors for you in the United States. The costs and requirements for personal loans vary by the financial company.
Do You Need a
Personal Loan for Women?