Personal Loan for Black Friday
Black Friday has returned once again after another year has passed. This American tradition has gone global and is now the gold standard for cost savings everywhere else. As a result of fierce competition for customers, many stores are reducing their prices in an effort to boost sales.
Black Friday is undoubtedly the best shopping day of the year. Even the most hesitant shopper will eventually cave and make a purchase when faced with discounts of up to 80%. The problem, of course, is how to take advantage of Black Friday sales without going into serious financial straits.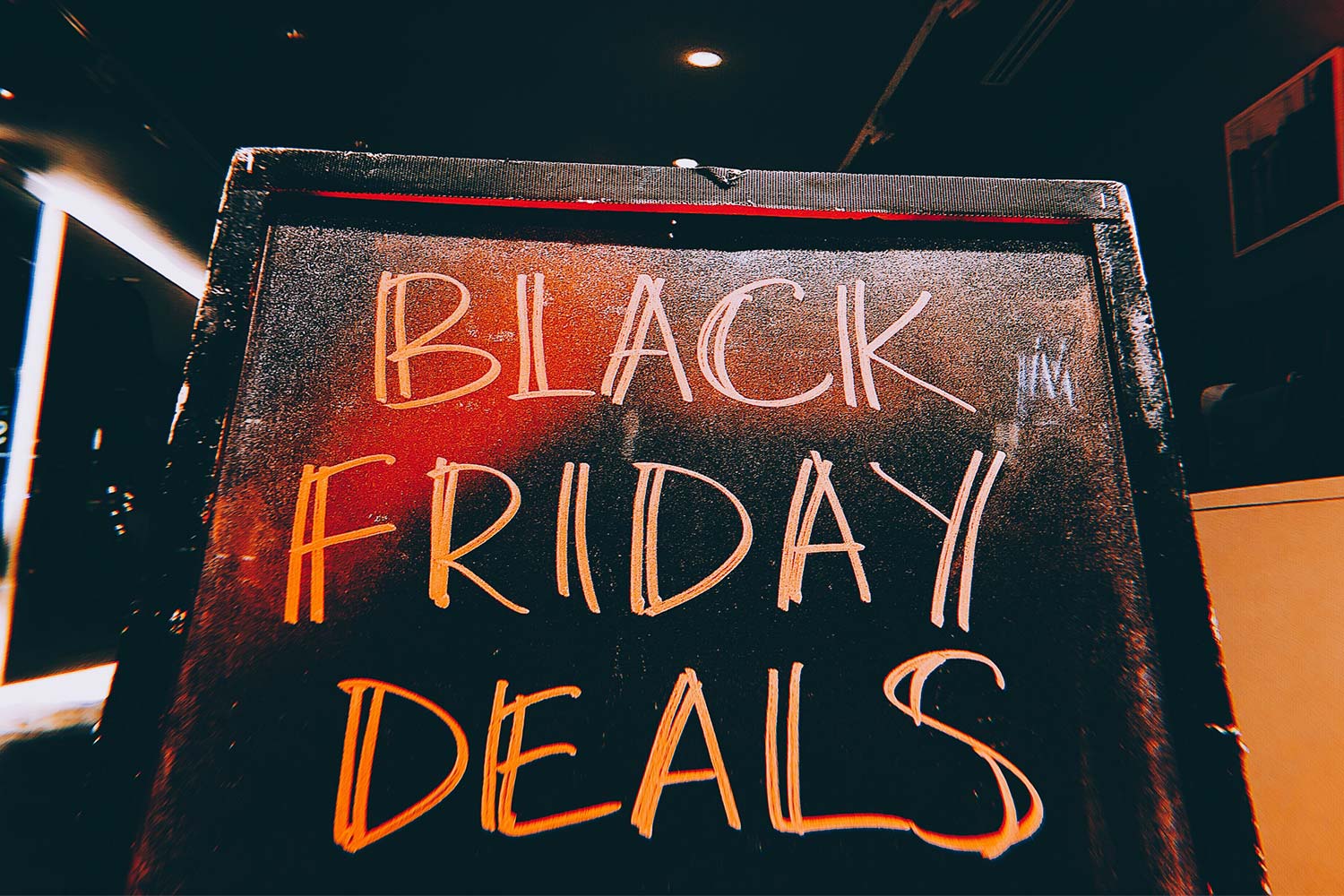 What is Black Friday all about?
Black Friday is a shopping frenzy in which people rush to find the best deals they can find at brick-and-mortar and online establishments. What could be better than getting the things you want while spending less money?
We shouldn't let the inflated sense of urgency surrounding Black Friday shopping influence our decisions. Black Friday has become a weeklong sales fever, so even though there will be many "one-day-limited bargains," you won't have to worry about missing out on a great deal if you don't buy it right away.
Experts recommend making a list of the things you want to buy before you go shopping so that you can make the most of your money. Black Friday is the perfect time to buy that high-efficiency refrigerator you've been eyeing because it will cut your energy costs in half.
Take advantage of the discounts and complete your Christmas shopping early. By doing your Christmas shopping online, you can knock it out in one fell swoop and save a bundle of cash.
Get the best Black Friday deals
If you're good at finding discounts, November 25th is probably marked on your calendar. Here are some tips to help you get started with bargain shopping:
Take the time to shop around before Black Friday and compare prices.
Check out the online Black Friday sales.
The twelve o'clock hour is the best time to look for online-only sales.
Preferably, you should shop early in the day.
Prepare to pay full price if you have your heart set on a particular piece of electronics or home appliance and there are only a few left at the sale price.
Should You Borrow Money For Black Friday?
Making a spending plan in advance of making a major purchase is recommended. Consider getting a personal loan for Black Friday if your wish list is too long and your budget can't handle it.
This year, Black Friday is at the very end of the month, making financial planning difficult for some. Applying for a payday loan on Black Friday can help you get the money you need quickly so that you can save money on the items you want. Loan repayment can be postponed until your next payday. This is an easy way to avoid spending more than necessary and get what you need without having to wait for your next paycheck.
When is the Best Time to Apply for a Black Friday Online Personal Loan?
One of the easiest ways to take advantage of the special Black Friday offers is to save up the money ahead of time. It might help your application if you submitted it a few days before Black Friday. Knowing how much you need, how much you can afford, and which loan is right for you will help you borrow responsibly.
Once you've figured out the numbers, it's time to start comparing offers. If you want to find the best deals on Black Friday, comparing loan offers is a good way to get in the mood. There is no shortage of payday loan companies, each with its own set of lending terms and conditions.
There are a number of advantages to getting a personal loan for Black Friday right before the holiday. Being prepared to make immediate purchases with hard currency on the big day puts you ahead of the crowd and ensures you get the best deals before they sell out. This can add to your Black Friday savings.
What is the best online loan for Black Friday?
Payday loans, short-term loans, and personal loans are a few types of online loans that you can apply for to finance your Black Friday shopping. The amount you need to borrow will usually help you decide which loan to get. Payday loans have low interest rates because lenders expect people who borrow smaller amounts to pay them back quickly. This makes them a great option for Black Friday shoppers who don't have a lot of money.
If you only intend to make one or two major purchases, a short-term or personal loan for Black Friday may be a good option for you. Short-term loans should be considered if you are unable to repay the loan in one lump sum. Instead, you can pay off the loan over a period of up to 6 months.
A Black Friday personal loan may assist you in making the most of Black Friday. This financing allows you to spend a lot of money on Christmas gifts, appliances, and equipment.
Personal Loan for

Black Friday

Deals
Get Personal Installment Loan in 30 Minutes from Cascade Springs Credit Loans and you can use it for anything you want or need
You can get up to $800 as soon as the next business day.
Applying DOES NOT Affect Your Credit Score