Money Same Day Loans type
Money same day loans may appear like the greatest alternative if you need to pay for an unexpected spending and you cannot wait for a regular loan application to be approved. However, same-day loans can put you in a bad financial situation than you were in before, so it's important to be cautious while applying for one.
We'll review the ins and outs of several kinds of same-day loans for money and how they operate, as well as look at some alternate choices.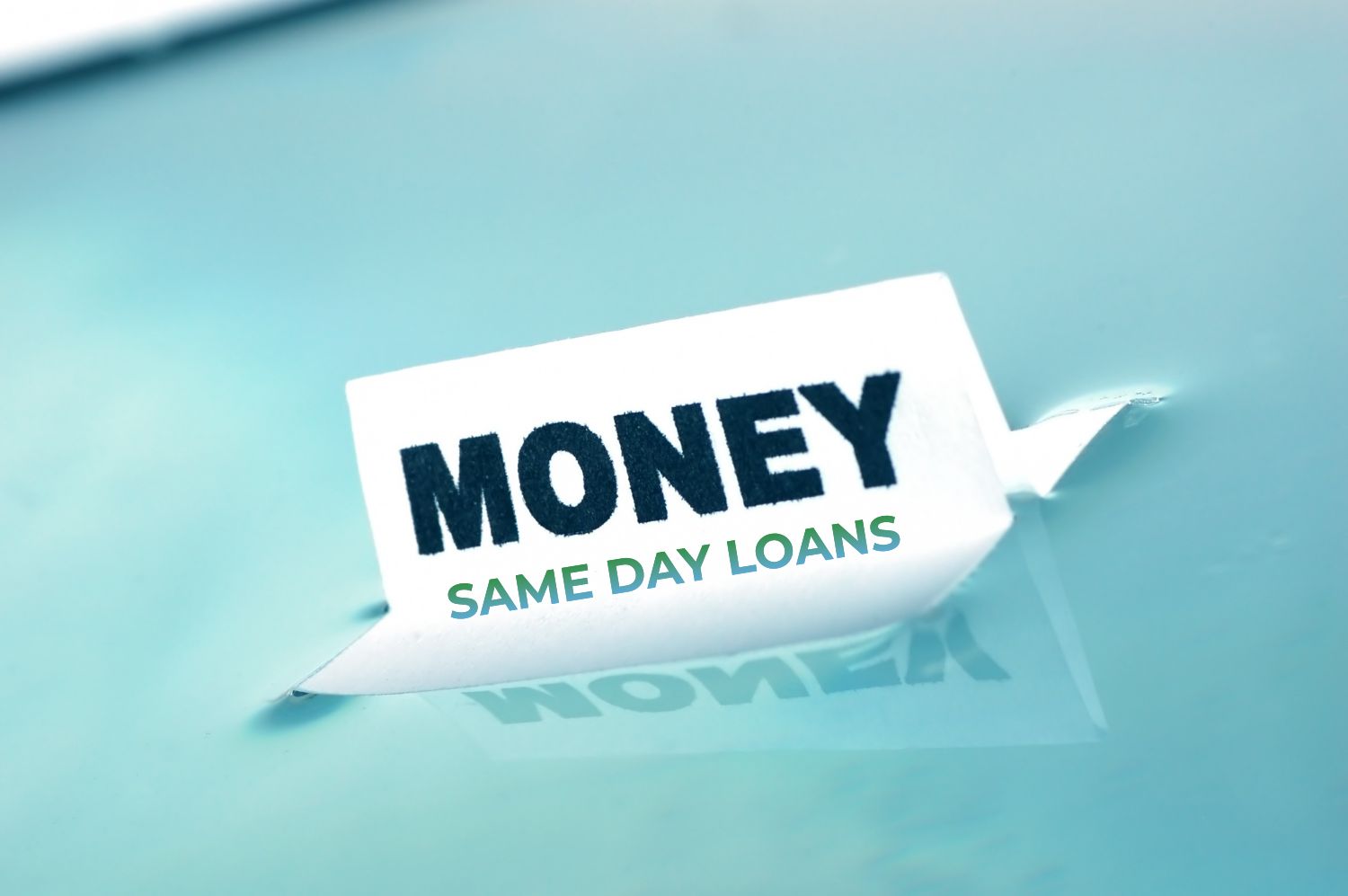 How Do Money Same Day Loans Work?
Short-term loans that can be approved and disbursed on the same day are known as "money same day loans." Even better, the credit standards of many of these same-day lenders are quite relaxed, if not nonexistent. Emergency events, such as an unforeseen medical bill, due utility bills, pet emergency or car fixing, can drive borrowers to look for same-day loans.
In comparison to more conventional loan alternatives, money same day loans typically have lower loan amounts and shorter repayment durations, typically just weeks or months. There are a lot of money same day loans available, and the most of them charge high fees in addition to having high interest rates and annual percent rates (APR). Generally, the interest rates and fees associated with these kinds of loans are higher than those associated with the majority of other types of loans, however, the specific lender that you pick will also have an impact on the specific costs that you'll be charged for.
It's important to compare rates and terms from several lenders, but if you have the benefit of time, you may want to look into more conventional forms of financing options.
Types of Money Same- Day Loans
Rates, terms, and conditions for same-day loans might vary depending on the lender as well as the type of loan. Below, we'll go through some of the most typical variations of same-day loans that you might come across.
Credit Card Cash Advance
A cash advance allows you to use your credit card to get cash quickly. You can withdraw money from an ATM or a bank. With a cash advance, you can borrow against your credit line without filling out an application or having your credit checked.
Cash advances often have far higher interest rates than standard purchases made with a credit card, and interest begins accruing on the day you make the withdrawal. Additionally, you will be charged an up-front fee of 3% to 5% of the total amount of your withdrawal with a minimum fee of $10.
Pawnshop Loans
To get a loan from a pawn shop, you need to be willing to provide an item of value as collateral. Until the loan is paid back, the item will remain in the lender's possession as collateral.
The store owner can get their money back by selling the item to another buyer. Like title loans, no credit check is conducted, but permanent loss of the item is possible. There is a high annual percentage rate (APR) associated with these loans, although the interest rate and terms of repayment might vary from one lender to the next.
Title Loans
A car title loan is a loan secured by the title to your vehicle. In exchange for a loan, the lender will keep the title to your vehicle. While making loan repayments, you can continue to use your vehicle normally; however, in the event of nonpayment, the lender may be entitled to repossess the vehicle.
The lender may impose processing costs, and the standard financing rate is 25 percent per month, but the lender might not even involve a credit check and the money may be disbursed promptly. Title loans typically have an APR of 400 percent or more. You risk losing your vehicle and your job if you can't make the repayments.
Payday Loans
Payday loans, as the name implies, are short-term unsecured loans that are typically taken out for amounts of $300 to $1,500. This usually means that borrowers have only two weeks to gather the required funds to pay back the loan, and as well as fees and interest. The loan application process, from approval to disbursal, usually takes place in one business day, and the lender may ask for a blank check or authorization to your bank account.
Borrowers with poor credit may be attracted to payday loans since many lenders don't conduct credit checks. But the interest and fees associated with loans are typically high. If you're unable to repay the loan in full within two weeks, some lenders may extend the due date by another two weeks, but you'll have to pay the lender again if you do. Many who keep renewing their payday loans are at risk of getting stuck in a never-ending spiral of debt.
Alternatives To Same Day Funding Loans
If you need money quickly but can wait a few days for approval, a few alternatives to a money same day loans are explained here.
Installment Loans
Personal loans and same-day installment loans are granted in a lump sum that must be repaid over a set period of time, typically ranging from a few months to a few years. The average loan amount for an installment loan is far higher than that for a payday or title loan, and the loan is often not secured by any collateral (no collateral required). Lenders will look at your credit history to decide if they will lend to you and at what interest rate. In most cases, a lower interest rate corresponds to a higher credit score.
There is less of a chance of getting stuck in a never-ending cycle of debt with personal installment loans than with other types of same-day loans. However, you may need to shop around because not all lenders provide same-day loans but almost of them guarantee fund the next business day.
Borrow from Relatives or Friends
While it's not pleasant to approach friends and family for financial help, this could help you avoid having to apply for a loan and wait for approval. You and the borrower can simply agree on terms and proceed with the cash exchange. If you borrow money from a relative or friend, you shouldn't ease your attention in repaying it, as this could damage your relationship with them if you don't keep your part of the arrangement.
A Credit Card with 0% APR
If you apply for a new credit card during a promotional time, some issuers will waive your interest rate completely. Interest-free financing offers cardholders a chance to pay back their balances over a period of time, often between 12 and 18 months. If you know you can pay off your balance in full before the promotional term ends, this could be a good option for you. However, if your payments go over the promotional period, you will be subject to the standard interest rate.
Money Same Day Loans conclusions
When you need cash quickly, money same day loans might be your best option. They are kind of risky, though. Know what you're getting into with your loan and don't take out more money than you can manage to pay back. Before committing to any loan, make sure to do your homework.
Cascade Springs Credit is

Money Same Day Loans
Get Personal Installment Loan in 30 Minutes from Cascade Springs Credit Loans and you can use it for anything you want or need
You can get up to $800 as soon as the next business day.
Applying DOES NOT Affect Your Credit Score