Maternity Leave Loans: An Option to Consider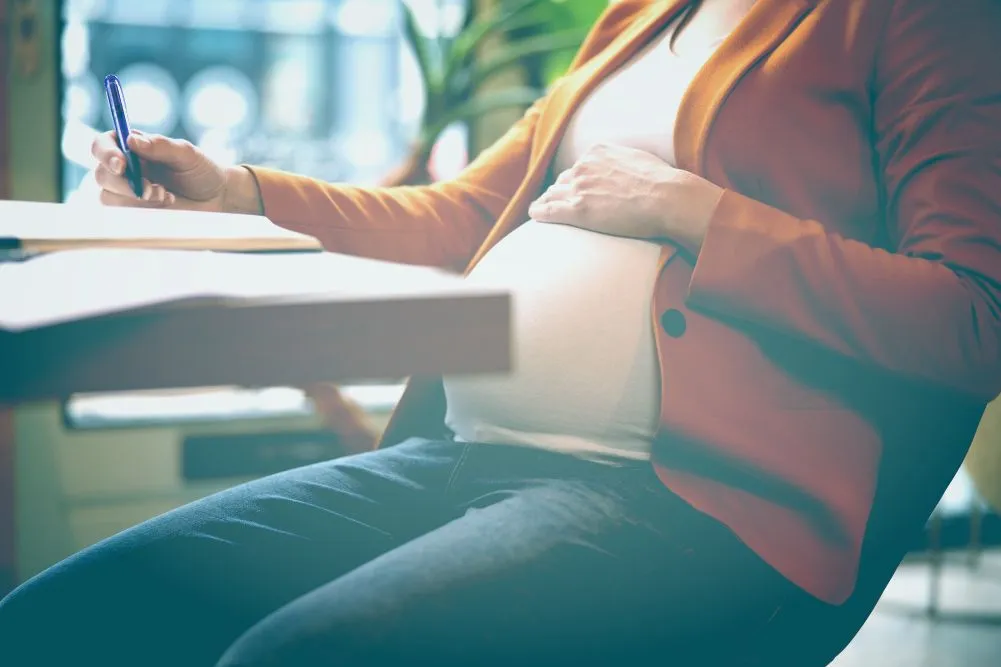 The financial challenges of unpaid maternity leave can be daunting for expecting mothers. To bridge the income gap during this period, some women may consider taking out a personal loan. While maternity leave loans can provide immediate financial relief, it's important to carefully evaluate this option and consider the potential implications before making a decision.
The Real Cost of Maternity Leave
Maternity leave is a vital period for new mothers to recover from childbirth, bond with their newborns, and adapt to the demands of parenting. While the emotional and physical aspects are widely acknowledged, it's equally important to understand the financial implications associated with maternity leave. The real cost of maternity leave extends beyond the loss of income during that period, encompassing various factors that can significantly impact a family's finances.
Loss of Income:
The most apparent cost of maternity leave is the loss of income. In many countries, paid maternity leave is not a legal requirement, leaving many women without financial support during their time away from work. Even in countries with mandated paid leave, the amount may be lower than their regular income, making it challenging to cover everyday expenses.
Unpaid Leave:
In situations where paid maternity leave is not available or insufficient, some women may opt for unpaid leave to spend time with their newborns. While this choice allows for valuable bonding time, it often results in a more significant financial burden. Unpaid leave means no income for the duration of the absence, requiring families to rely on savings or other financial resources.
Reduced Benefits:
Taking maternity leave can have long-term financial consequences beyond the immediate loss of income. Some employers may adjust employee benefits during maternity leave, such as reducing or eliminating contributions to retirement plans, health insurance, or other benefits. These reductions can affect a mother's long-term financial stability and retirement planning.
Childcare Expenses:
Returning to work after maternity leave often necessitates finding suitable childcare options. Childcare expenses can be significant, sometimes surpassing the mother's income during her working hours. This additional cost can put pressure on the family's budget and impact the decision to return to work or opt for an extended leave.
Career Progression:
Extended maternity leave or career breaks can affect a woman's career progression and earning potential. In some cases, women may face challenges in resuming their careers at the same level or finding new employment opportunities. These setbacks can have long-term financial implications, including lower earning potential and reduced retirement savings.
Health-related Expenses:
Pregnancy and childbirth often come with additional healthcare expenses. Even in countries with comprehensive healthcare coverage, there may still be out-of-pocket costs related to prenatal care, medical procedures, postpartum care, and prescriptions. These unexpected expenses can strain a family's budget during an already financially challenging period.
How to Afford Your Unpaid Maternity Leave
Taking unpaid maternity leave can pose significant financial challenges for new parents. However, with careful planning and smart financial strategies, it is possible to navigate this period without compromising your financial stability. Here are some practical ways to afford your unpaid maternity leave and alleviate the financial burden.
Create a Budget
Start by creating a comprehensive budget that outlines your income, expenses, and savings. Identify areas where you can cut back temporarily to reduce expenses during your unpaid leave. Trim discretionary spending, such as eating out, entertainment, or non-essential subscriptions. Channel those savings towards building a financial cushion to support you during the leave.
Save in Advance
If you know you're planning to take unpaid maternity leave, try to save as much as possible in advance. Cut back on non-essential expenses and direct those savings into a designated maternity leave fund. Consider automating regular contributions to this fund, even before you become pregnant, to gradually build a financial buffer for the future.
Evaluate Employee Benefits
Review your employee benefits to understand the available options during maternity leave. Some employers may offer short-term disability benefits or allow the use of accrued vacation or sick days. Explore these options to potentially supplement your income during the unpaid leave period.
Seek Financial Assistance
Research and inquire about any financial assistance programs available to new parents in your area. Government agencies, nonprofit organizations, or community-based initiatives may provide support in the form of grants, subsidies, or temporary financial aid. Explore these resources to help bridge the income gap during your leave.
Communicate with Your Employer
Openly discuss your financial concerns and options with your employer. They may be willing to offer flexible solutions, such as reduced hours, part-time work, or remote work arrangements, which could help you maintain some income during your maternity leave. Additionally, ask about any employee assistance programs or resources they may provide to support new parents.
Consider Freelancing or Remote Work
Explore the possibility of freelancing or remote work during your maternity leave. Depending on your skills and industry, there may be opportunities to take on freelance projects or remote work assignments that can generate income from the comfort of your home. Websites and platforms dedicated to freelancing can be a good starting point for finding such opportunities.
Research Government Benefits
Research and understand the government benefits available to new parents in your country or region. These benefits may include paid parental leave, child tax credits, or other forms of financial assistance. Familiarize yourself with the eligibility criteria, application process, and timing to ensure you can access these benefits when needed.
Explore Support from Family and Friends
Reach out to family and friends who may be willing to provide temporary financial support during your maternity leave. Consider having open conversations about your situation, and if comfortable, ask for their help. They may be able to offer financial assistance or support in other practical ways, such as providing childcare or household help.
Understanding Maternity Leave Loans
Maternity leave loans are specialized loans designed to help expecting or new mothers bridge the financial gap caused by reduced or no income during their time away from work. These loans provide a predetermined amount of money, typically equivalent to the borrower's regular income, which can be used to cover essential expenses during the maternity leave period. The loan amount, repayment terms, and interest rates may vary depending on the lender and the borrower's financial circumstances.
Benefits of Maternity Leave Loans:
Financial Stability: Maternity leave loans offer a lifeline for working mothers who need financial stability during their time away from work. With the loan funds, parents can cover essential expenses like rent or mortgage payments, medical bills, baby supplies, and other necessary costs without worrying about the loss of income.
Flexibility: Maternity leave loans are designed to be flexible, taking into account the unique needs and circumstances of each borrower. Whether a mother is planning for an extended leave or a shorter break, loan terms can be tailored accordingly. This flexibility ensures that parents can focus on their newborn's well-being rather than being burdened by financial stress.
Peace of Mind: The transition into parenthood can be overwhelming, and financial worries can exacerbate the challenges. Maternity leave loans provide peace of mind by alleviating some of the financial pressures associated with taking time off work. This allows parents to fully embrace and enjoy the precious early moments with their child without constantly worrying about their financial situation.
Empowerment: By offering access to maternity leave loans, financial institutions empower working parents to make choices that align with their family's needs. These loans enable women to take maternity leave without sacrificing their careers or compromising their financial stability. By leveling the playing field, maternity leave loans contribute to gender equality in the workforce and support the overall well-being of families.
Considerations and Alternatives:
While maternity leave loans can be a valuable resource, it's essential for borrowers to consider the terms and conditions carefully. Comparing interest rates, repayment options, and fees from multiple lenders can help ensure that the loan is obtained on favorable terms. Additionally, exploring alternative options such as personal savings, support from family and friends, or government programs like paid parental leave can also help mitigate the financial challenges of maternity leave.
Personal Loans Before Maternity Leave
The financial challenges of unpaid maternity leave can be daunting for expecting mothers. To bridge the income gap during this period, some women may consider taking out a personal loan. While personal loans can provide immediate financial relief, it's important to carefully evaluate this option and consider the potential implications before making a decision.
Understanding Personal Loans
A personal loan is a type of unsecured loan that allows borrowers to receive a lump sum of money from a lender. These loans typically have fixed interest rates and repayment terms, with the borrowed amount and interest paid back in regular installments over a specified period. Personal loans can be used for various purposes, including covering expenses during maternity leave.
Benefits of Personal Loans Before Maternity Leave
Immediate Financial Assistance: Personal loans provide a quick and accessible way to secure funds needed to cover expenses during maternity leave. They can help alleviate financial stress and ensure that expecting mothers have the necessary financial resources to manage their household and medical expenses.
Flexibility in Loan Amount and Repayment Terms: Personal loans offer flexibility in terms of loan amount and repayment periods. Borrowers can choose the loan amount that suits their needs, ensuring they have enough to cover expenses during the maternity leave period. Additionally, repayment terms can be structured based on the borrower's financial situation, allowing for manageable monthly installments.
Preserves Savings: Taking a personal loan before maternity leave can help preserve existing savings and emergency funds. Instead of depleting savings to cover expenses, a loan allows borrowers to maintain a financial safety net, which can be crucial for unexpected expenses or emergencies that may arise during or after the maternity leave period.
Considerations and Alternatives
While personal loans can be a viable option for some, it's important to carefully consider a few key aspects:
Interest Rates and Fees: Personal loans often come with interest rates and fees, which can add to the overall cost of borrowing. Before proceeding, compare rates from different lenders and understand the total cost of the loan, including any additional fees or charges.
Repayment Ability: Assess your financial situation and ensure that you can comfortably manage the loan repayments alongside other financial obligations. Consider the impact on your monthly budget, especially considering the potential reduction in income during maternity leave.
Other Financial Resources: Explore alternative options before deciding on a personal loan. Evaluate if you have access to savings, assistance from family and friends, or government programs that can help supplement your income during maternity leave.
Job Stability: Consider your job stability and future income prospects. If there is uncertainty about returning to work or potential changes in income, taking on additional debt through a personal loan may not be the most prudent choice.
Getting a Personal Loan During Your Maternity Leave
Maternity leave is a crucial period for new mothers, allowing them to bond with their newborns and recover from childbirth. However, it can also be a time of financial strain due to the loss of income. In some cases, new mothers may consider getting a personal loan during their maternity leave to manage their finances. While it's an option to explore, there are several factors to consider before taking this step.
Assess Your Financial Situation:
Before applying for a personal loan during your maternity leave, assess your current financial situation. Consider your income, savings, and any other sources of financial support available to you. Evaluate your budget and determine if there are areas where you can reduce expenses to alleviate some of the financial strain.
Understand Your Loan Options:
Research and compare different personal loan options to find the one that best suits your needs. Consider factors such as interest rates, repayment terms, fees, and eligibility requirements. Look for lenders who offer flexible repayment options and reasonable interest rates, ensuring that the loan is manageable within your reduced income during maternity leave.
Consider Your Repayment Ability:
Evaluate your ability to repay the loan while on maternity leave. Determine if your reduced income during this period will allow you to comfortably make the loan payments alongside your other financial obligations. It's essential to ensure that the loan repayments fit within your budget without causing undue financial stress.
Check Employment Stability:
Consider your employment stability and the likelihood of returning to work after your maternity leave. Lenders typically prefer borrowers with stable employment and a reliable source of income. If there is uncertainty regarding your job or future income, it may impact your loan approval or repayment ability.
Seek Financial Advice:
Consult with a financial advisor or seek guidance from professionals who specialize in personal finance. They can help assess your financial situation, provide personalized advice, and suggest alternative strategies to manage your finances during maternity leave. Their expertise can provide valuable insights and help you make informed decisions regarding personal loans.
Understand the Long-Term Implications:
Consider the long-term implications of taking a personal loan during your maternity leave. Taking on additional debt can affect your financial stability and future financial goals. It's important to assess how the loan will impact your overall financial situation, including your ability to save, invest, and meet other financial obligations in the future.
Maternity leave loans offer a practical and empowering solution for working parents who require financial assistance during the crucial period of maternity leave. By providing stability, flexibility, and peace of mind, these loans enable parents to focus on their child's well-being without compromising their financial security. However, it's important to thoroughly evaluate loan terms and consider other available options before making a decision. Ultimately, maternity leave loans contribute to a more inclusive and supportive environment for working parents, ensuring a smoother transition into parenthood for all.
Cascade Springs Credit

maternity leave loans
Get Personal Installment Loan in 30 Minutes from Cascade Springs Credit Loans and you can use it for anything you want or need
You can get up to $800 as soon as the next business day.
Applying DOES NOT Affect Your Credit Score