Managing Thanksgiving Expenses: Budgeting & Personal Loan Benefits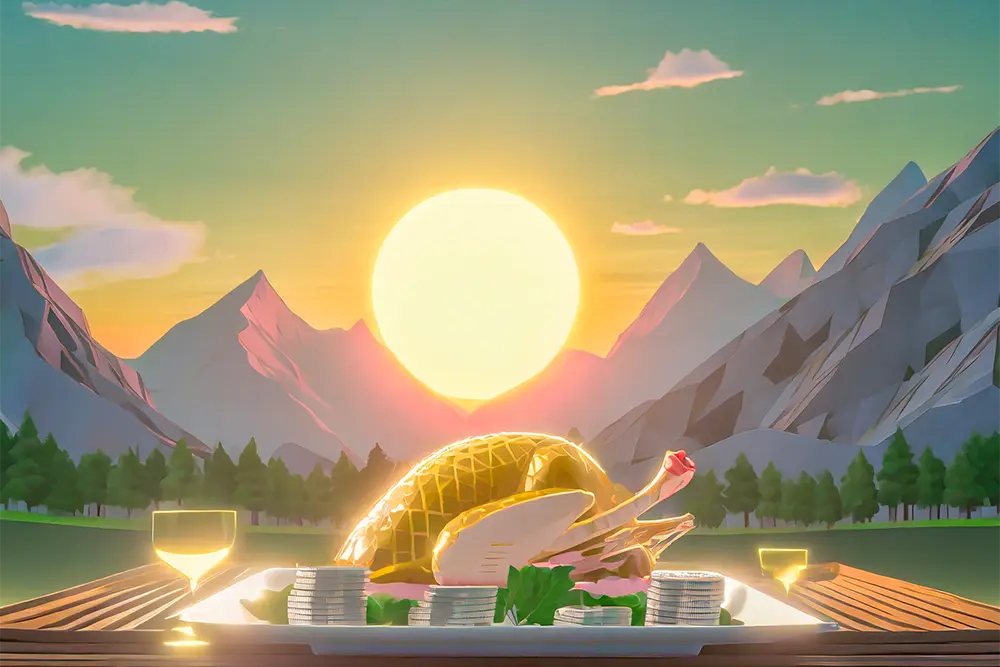 Welcome to the holiday season! Thanksgiving is a time for gratitude, family gatherings, and delicious feasts. However, the expenses associated with hosting a Thanksgiving celebration can quickly add up. But fret not! In this article, we will share some tried-and-true budgeting tips to help you manage your Thanksgiving expenses while also exploring the potential benefits of personal loans for added financial flexibility.
Smart Budgeting Tips for a Memorable Celebration
Plan Ahead and Set a Budget
The key to successful budgeting for Thanksgiving expenses is proper planning. Start by setting a realistic budget for your Thanksgiving expenses. Consider how many guests you'll be hosting, the menu you'll be preparing, and any additional costs such as decorations or travel expenses. Allocating specific amounts to each category will help you stay on track and avoid overspending.
Create a Detailed Shopping List
Before heading to the grocery store, create a detailed shopping list based on your planned menu. Take inventory of the ingredients you already have and prioritize purchasing the essential items. Stick to your list while shopping to avoid impulsive purchases that can quickly inflate your Thanksgiving expenses.
Embrace Potluck-style Celebrations
Hosting a Thanksgiving feast doesn't mean you have to shoulder all the expenses on your own. Consider organizing a potluck-style celebration where each guest contributes a dish. Not only does this lighten the financial burden, but it also adds variety to the menu and encourages everyone to showcase their culinary skills.
Explore Cost-effective Decorations
Creating a warm and inviting ambiance doesn't have to cost a fortune. Get creative with your decorations by using natural elements like fall leaves, pinecones, or seasonal fruits as centerpieces. You can also repurpose items you already have at home or shop for affordable decor options at local thrift stores or discount retailers.
Take Advantage of Sales and Coupons
Keep an eye out for special sales and discounts leading up to Thanksgiving. Many grocery stores and retailers offer promotions on holiday staples like turkey, canned goods, and baking ingredients. Additionally, consider using coupons or cashback apps to save even more on your purchases.
The Benefits of Personal Loans for Added Financial Flexibility
While smart budgeting for Thanksgiving expenses can help you stay within your means, unexpected expenses may still arise during the holiday season. In such cases, personal loans can provide a valuable financial resource. Here are some benefits of personal loans to consider:
Flexibility: Personal loans offer flexibility in terms of loan amounts and repayment terms. You can choose the loan amount that suits your needs and select a repayment term that aligns with your budget. This flexibility allows you to tailor the loan to your specific financial situation and goals.
Quick Access to Funds: Personal loans often have a streamlined application process, and if approved, you can receive the funds relatively quickly. This is particularly useful when you need funds urgently to cover unexpected expenses or take advantage of time-sensitive opportunities.
No Collateral Required: One significant advantage of personal loans is that they are typically unsecured, meaning you don't need to provide collateral such as a car or property. This reduces the risk of losing assets in case of default.
Debt Consolidation: Personal loans can be used for debt consolidation, which involves combining multiple debts into a single loan. By consolidating high-interest debts like credit card balances or payday loans into a personal loan with a potentially lower interest rate, you can simplify your finances and save money on interest charges.
Fixed Interest Rates: Some personal loans offer fixed interest rates, which means your monthly payments remain consistent throughout the loan term. This allows for easier budgeting and protects you from potential interest rate increases.
Credit Building: By making timely payments on your personal loan, you can establish a positive payment history, which can help improve your credit score over time. This can be beneficial when applying for future loans or credit.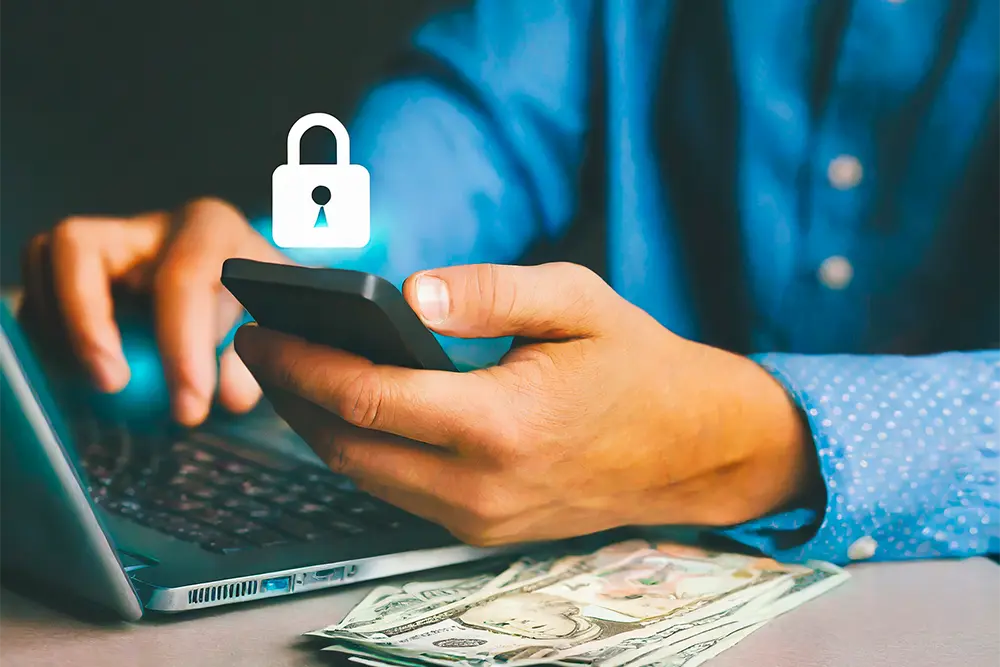 Managing Thanksgiving Expenses Stories
With these smart budgeting for Thanksgiving expenses tips and the potential benefits of personal loans, you can enjoy a memorable Thanksgiving celebration without straining your finances. Remember, the essence of the holiday lies in the company of loved ones and the spirit of gratitude, rather than extravagant spending. By planning ahead, making conscious choices, and exploring financial options like personal loans, when necessary, you can create a Thanksgiving gathering that is both meaningful and budget-friendly.
Frequently Asked Questions
1.Are personal loans the only option for managing Thanksgiving expenses?
While personal loans can provide financial flexibility, they are not the only option. It's important to explore other strategies like smart budgeting, potluck-style celebrations, and taking advantage of sales and coupons. These methods can help you manage your Thanksgiving expenses without relying solely on loans.
2. How do I determine the right loan amount and repayment terms for a personal loan?
When considering a personal loan, assess your financial situation and determine the specific amount you need to cover your Thanksgiving expenses. It's essential to borrow only what you can comfortably repay within your budget. Research different loan options and compare interest rates and repayment terms to find the loan that aligns with your financial goals.
3. Can personal loans help with existing debt during the holiday season?
Yes, personal loans can be used for debt consolidation. If you have existing high-interest debts, such as credit card balances or payday loans, consolidating them into a personal loan with a potentially lower interest rate can help you simplify your finances and save money on interest charges. It's crucial to carefully consider the terms and fees associated with the personal loan before proceeding.
4. How quickly can I access funds if I decide to apply for a personal loan?
The speed of accessing funds can vary depending on the lender and the loan application process. However, personal loans often have a relatively quick turnaround time compared to other types of loans. Some lenders such as Cascade Springs Credit may offer same-day or next-day funding, while others may take a few business days to process and disburse the funds. It's advisable to research and select a lender known for their prompt service.
5. What are some alternatives to personal loans for managing unexpected expenses during Thanksgiving?
If you're hesitant about taking out a personal loan, there are alternatives to consider. You can explore other types of loans, such as home equity loans or lines of credit, if you have substantial equity in your property. Additionally, you might consider reaching out to family or friends for a short-term loan or discussing flexible payment options with your vendors or suppliers. Remember to weigh the pros and cons of each option and choose what aligns best with your financial situation and goals.
Cascade Springs Credit Loans for

Thanksgiving Expenses
Get Personal Installment Loan in 30 Minutes from Cascade Springs Credit Loans and you can use it for anything you want or need
You can get up to $800 as soon as the next business day.
Applying DOES NOT Affect Your Credit Score