Is it A Good Idea to Get a Personal Loan?
The monthly income stream should be enough to meet all your obligations, both known and unforeseen, and push you forward toward your financial objectives. However, financial issues are never so clear cut.
Suppose an unexpected expense arises, and neither your regular monthly income nor your savings can cover it. What then? While going into debt is never a good decision, there are times when it makes sense to do so.
So, is it a good idea to get a personal loan? Taking out a personal loan is the wiser choice financially and consider your alternatives before relying on a credit card and running up a balance.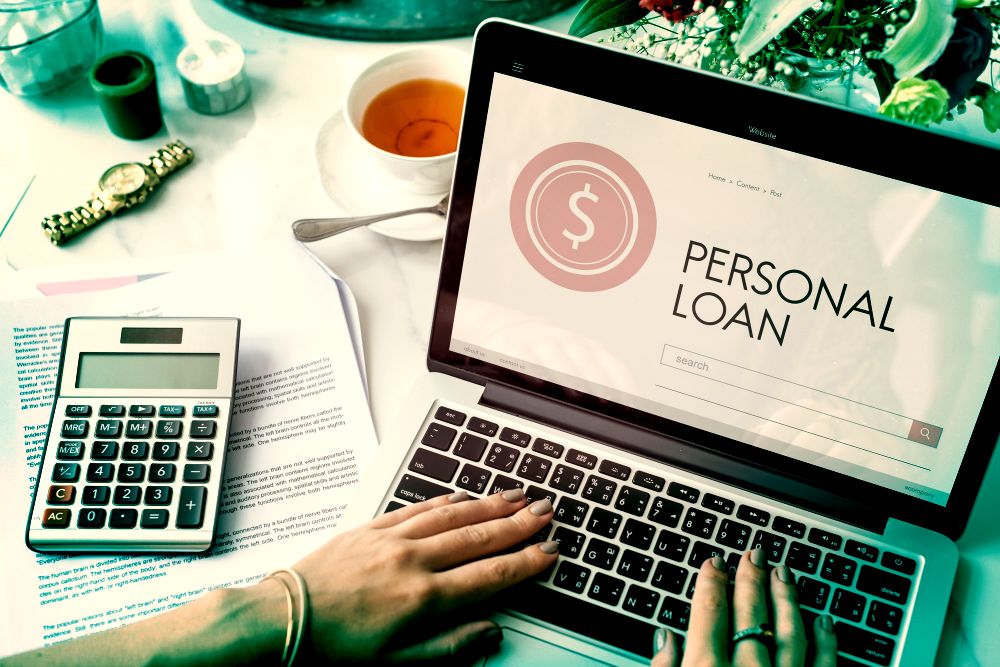 What Is a Personal Loan and Why Get One?
A personal loan is an unsecured loan. No collateral is required for an unsecured loan. To simplify things, most personal loans are disbursed in one lump sum and have predetermined interest rates and repayment schedules.
Since personal loans typically have lower interest rates than credit cards, they might be a more practical financial choice. Personal loans are a distinct type of credit instrument than credit cards, and this can help keep the interest rates lower. Managing different credit types might help your credit score.
Just keep in mind that this is true only with responsible handling of money and credit. This is how to accomplish it.
How to be responsible with your personal loan
It would be wonderful if you could get what you want without having to take out a loan or save for a long time. Reality, however, involves change and the occurrence of events. A personal loan might be an alternative. What's important is that you use the borrowed money wisely and in accordance with your objectives.
Don't borrow more than you need, and don't ask for more than you could afford to repay. This alternative is ultimately more expensive than utilizing cash since you must pay loan origination costs and interests.
Establish and commit to a payback schedule. Consider paying back your personal loan a highlight in your budgeting and determine how much you must set aside each month for it. If you really want to pay off that loan on schedule, you might have to forget about some luxuries like eating out and going shopping while your personal loan is current.
In addition, make sure you have a complete understanding of the terms of any loan you take out before you commit to taking it out. Make sure you are aware of any and all fees that are linked with the loan and check with the lender to see if there are any penalties for paying off the loan before the agreed term.
Is It Possible to Use a Personal Loan to Consolidate your Debt?
Do you remember how, due to the possibility of a lower interest rate, it could make more financial sense to take out a personal loan rather than pile accumulate credit card debt? Consolidating your existing credit card debt with only a personal loan might be a good idea if you have a high ratio of debt to income and already have a significant amount of debt spread across different credit cards.
If you are able to secure a rate of interest on the personal loan that is lower than the rate of interest that you are getting on your credit cards and if you are capable of meeting the monthly installment on the personal loan, then this may be helpful to you.
Personal loans, like the vast majority of other financial products, have the potential to be valuable tools; nevertheless, in order to maximize this potential, you must make responsible and intelligent use of them. You should get a free credit score and report before applying for a personal loan so that you can evaluate your current financial situation and decide whether or not this is the best course of action for you.
Installment Loans:

A wise financial choice
Get Personal Installment Loan in 30 Minutes from Cascade Springs Credit Loans and you can use it for anything you want or need
You can get up to $800 as soon as the next business day.
Applying DOES NOT Affect Your Credit Score