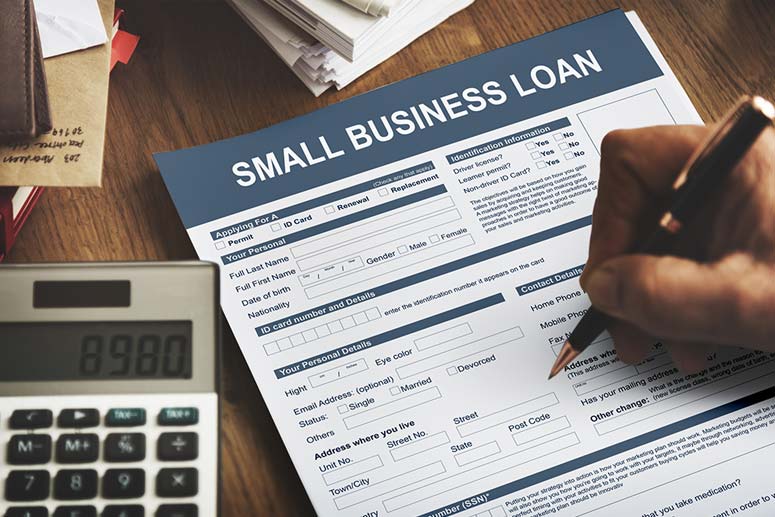 Why would you even think about how to boost your business with a loan in this day and age? The last couple of years have seen some major disruption to businesses, especially small business, and for global logistics creating supply chain issues that have further worsened the economic outlook.
Learning how to apply for a business loan can help you boost your business and get you through these tough economic times. For those who are not yet in business, but still wonder if they can apply for a business loan in order to improve their business ideas, even that is possible with some work.
​How To Boost Your Business with a Business Plan
One of the first steps whether you already own a business or want to start one, using a business loan or any other means of funding, is to create a business plan. But why would you need to create a new business plan if you already have your business in operation and you are already earning money online or offline?
A good business plan can help you to set up a business, and indicates to the lenders or other investors that you have advanced your thinking and laid out actual plans to successfully operate your business. In the event that you already have a business up and running, but are figuring on how to boost your business with a loan, it will serve somewhat the same purpose.
The most notable difference is that a business plan for an operational business seeking to boost their business using this type of loan, is that this business plan will have to focus on growth and expansion. What is the reason that you need more funding? Are you purchasing equipment or paying for personnel? What is the potential return on the investment from the business loan?
While growth and expansion for your small business with the use of a business loan or any other source of funding is good, the ultimate goal of your business should be to generate a sufficient level of fast cash to pay off the new debts as soon as possible. Your business plan will give you a good indication of whether or not you can successfully boost your business with a business loan, and by how much.
​How To Apply for a Business Loan
It will be important to put together a business plan in order to help ascertain what kind of business loan will be best suited to helping you to boost your business. The information should be revealed in the creation and writing of your business plan, allowing you to better know and understand more realistic needs and expectations.
We can always do better earning quick cash if we have a million bucks or so in the bank, but it is important to remain a realistic attitude if you are going to boost your business using a loan of any kind.
How To Determine What Kind of Business Loan I Need
The first step in learning how to apply for a loan should be to determine what exactly you hope to accomplish with the quick cash, determining how that cash will be paid back, and ensuring that there will still be enough income to pay off all of the other bills in addition to the principal amount and interest for a business cash loan.
Once that information has been determined, you can decide whether you need to try to find a bank loan, or maybe even a credit union business loan that will provide you with the funding you need to begin boosting your business. The larger the business loan requirements, the more likely it is that you will have to seek out more traditional bank and financial institutions.
​How To Get a Startup Business Loan?
Your business plan will be equally important if you are going to get a startup business loan. You have to build a viable operation before you can begin boosting business. A startup business loan will require that you show and preferably demonstrate your capability to successfully operate a business.
In many franchise opportunities, a potential business owner is required to take every job from the lowest janitorial position, to cashier to cook, in order to qualify for purchasing their franchise business. Fortunately, getting a startup business loan is not quite that complex or involved, but planning is everything if you do hope to build and boost a business in the new normal and in the Internet of Things
How To Boost Your Business Online
With rare exception, virtually every business is going to want to have an online presence. This is just as important for a small, local business as it is for anyone who wishes to compete in the global markets online. Your online presence is the first thing that many of your potential customers and clients will see, and should be afforded due consideration.
Whether you are looking to hire experts to create your online presence, or mastering the art of internet marketing to boost your business online, it probably will not take a massive loan to begin your internet expansion for your business. In fact, there are many short-term, safe internet loans that can be readily accessed and used to help you create or boost your business presence online.
​Should My Business Focus on American Money and Markets?
What if you could advertise your business in front of a five trillion-dollar marketplace? With the internet you actually can, and quite easily as well. If you need to learn how to apply for a business loan to boost your small business online, you may wish to target international audiences in addition to tapping and advertising in the domestic markets online.
Why should you settle for only going after American money when you can boost your small business to international markets and successfully compete with large, multinational corporations online? Furthermore, all you need to be able to successfully compete in these markets and boost your business to a more international audience, earning far more than just the American money.
Are you shopping for
The Best Payday Loans?