Challenge Extreme Weather Utility Bills with Personal Loans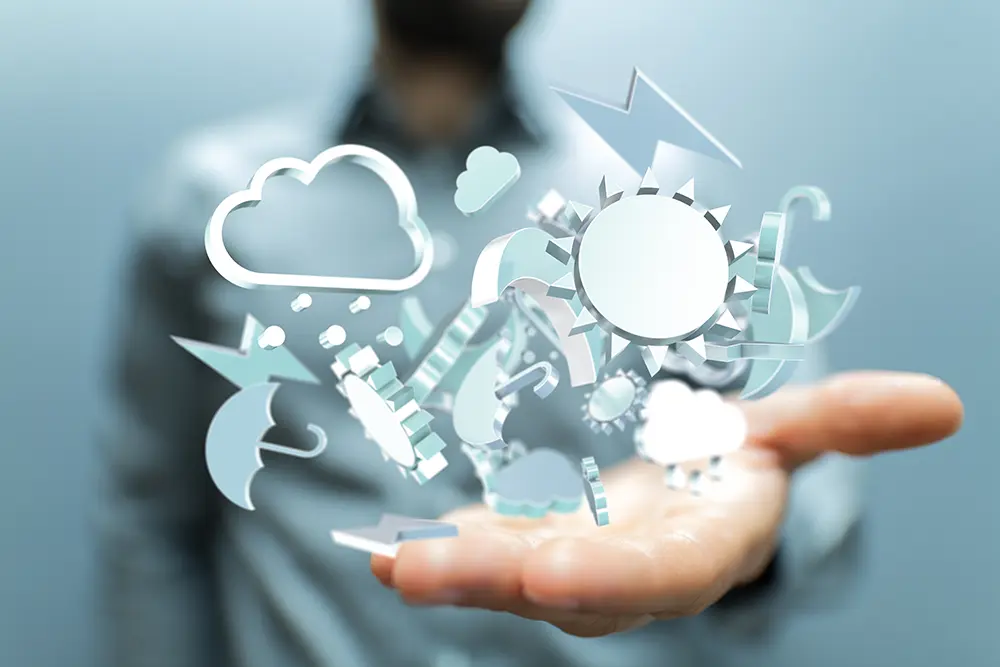 Did you know that extreme weather events can have a significant impact on your utility bills? From scorching heatwaves to freezing cold snaps and devastating hurricanes, these weather conditions can lead to soaring energy consumption and unexpected extreme weather utility bills spikes costs.
In this article, we will explore the financial implications of extreme weather on utility bills and provide tips for financial resilience. Additionally, we will discuss how personal loans can be a helpful tool in covering unexpected bills during these challenging times.
Impact of Severe Weather on Energy Consumption and Utility Bills
Extreme weather conditions have a direct correlation with energy consumption, ultimately influencing utility bills. Let's delve into the specific impacts of different weather events:
Heatwaves and cooling costs: During heatwaves, the demand for air conditioning and cooling appliances skyrockets. As a result, energy consumption increases, leading to higher utility bills for households and businesses.
Cold snaps and heating costs: Similarly, cold snaps and freezing temperatures necessitate increased heating, causing energy consumption to rise. This, in turn, leads to higher heating bills during the winter months.
Hurricanes and power outages: Hurricanes and severe storms often result in power outages. When electricity is disrupted, households may rely on backup generators, which can significantly increase energy costs.
The Increase in Utility Bills Due to Extreme Weather
The impact of extreme weather on utility bills can be substantial. Studies have shown that during heatwaves, cooling costs can increase by as much as 40%. Similarly, during cold snaps, heating costs can spike significantly. Hurricanes and power outages can result in additional expenses, such as generator fuel costs.
Furthermore, unmanaged extreme weather utility bills can have long-term consequences. Failure to pay utility bills on time can lead to late fees, penalties, and even service disconnections. This can negatively impact credit scores and create financial hardships for individuals and families.
Tips for Preparing and Managing Extreme Weather Situations
To mitigate the financial impact of extreme weather on utility bills, it's crucial to be prepared. Here are some tips to help you navigate these challenging situations:
Preparation for Heatwaves and Cooling Costs
Install energy-efficient appliances: Upgrading to energy-efficient air conditioners and fans can significantly reduce cooling costs during heatwaves.
Proper insulation and weatherization: Ensuring your home is properly insulated and weatherized can help keep cool air in and hot air out, reducing the need for excessive cooling.
Use smart thermostats: Smart thermostats enable you to control and program your cooling systems efficiently, optimizing energy usage and saving on utility bills.
Preparation for Cold Snaps and Heating Costs
Sealing drafts and air leaks: Identify and seal any drafts or air leaks in your home to prevent heat from escaping during cold snaps.
Proper furnace maintenance: Regular maintenance of your furnace ensures it operates efficiently, reducing energy consumption and lowering heating costs.
Use programmable thermostats: Programmable thermostats allow you to schedule temperature adjustments based on your daily routine, optimizing heating usage.
Preparing for Hurricanes and Power Outages
Emergency kits and backup power sources: Prepare emergency kits with essential supplies and consider investing in backup power sources, such as generators or solar power systems, to minimize the impact of power outages.
Communication and safety plans: Develop communication and safety plans with your family to ensure everyone is prepared and informed during extreme weather events.
Importance of home insurance: Having comprehensive home insurance can provide financial protection in the event of weather-related damage, such as hurricanes or storms.
Managing Extreme Weather Utility Bills
Monitoring energy usage: Keep track of your energy consumption by monitoring your utility bills regularly. This will help you identify any unusual spikes and take appropriate action.
Budgeting for higher bills: Anticipate higher utility bills during extreme weather conditions and adjust your budget accordingly. Allocating funds specifically for utility expenses can help you manage your finances more effectively.
Government assistance programs: Explore government assistance programs that provide financial aid for utility bills during extreme weather events. These programs can offer temporary relief and support during challenging times.
How a Personal Loan Can Help Cover Unexpected Extreme Weather Utility Bills
In some cases, despite careful preparation and budgeting, unexpected extreme weather utility bills may still arise. This is where personal loans can provide a valuable solution. Personal loans are unsecured loans that can be used for various purposes, including covering utility bills during emergencies. Here are some advantages of using personal loans in such situations:
Quick access to funds: Personal loans can provide fast access to funds, allowing you to pay off unexpected utility bills promptly.
Flexible repayment options: Personal loans often come with flexible repayment terms, allowing you to choose a repayment plan that suits your financial situation.
Tips for Responsible Use of Personal Loans
While personal loans can be a useful tool for covering unexpected extreme weather utility bills, responsible usage is crucial to avoid financial pitfalls. Consider the following tips:
Budgeting for loan repayments: Before taking out a personal loan,it is essential to assess your financial situation and ensure you can comfortably afford the monthly loan repayments. Incorporate loan repayments into your budget to avoid any financial strain.
Comparing loan options: Research and compare different lenders to find the most favorable interest rates and repayment terms. Look for reputable lenders with transparent terms and conditions.
Borrowing only what you need: While it may be tempting to borrow more than necessary, only borrow the amount required to cover your utility bills. Borrowing in excess can lead to unnecessary debt and financial stress.
Timely repayment: Make your loan repayments on time to avoid late fees and penalties. Late payments can negatively impact your credit score and make it harder to secure loans in the future.
Extreme Weather Utility Bills Conclusion
Extreme weather conditions can have a significant impact on utility bills, leading to unexpected expenses for households and businesses. By taking proactive measures and preparing for these situations, you can minimize the financial impact. Additionally, personal loans can provide a helpful solution for covering unexpected utility bills during extreme weather events. However, responsible usage and careful consideration of your financial situation are essential when considering a personal loan. Stay prepared, manage your utility bills effectively, and utilize resources available to you to ensure financial resilience during extreme weather situations.
Frequently Asked Questions
1. How do extreme weather conditions affect my utility bills?
Extreme weather conditions like heatwaves and cold snaps can lead to increased energy consumption. Cooling and heating systems work harder, driving up utility costs.
2. What are the best strategies to manage extreme weather utility bills?
To manage utility bills during extreme weather, consider energy-efficient appliances, proper insulation, smart thermostats, and sealing drafts. It's also essential to monitor energy usage and adjust your budget.
3. Can personal loans really help cover unexpected extreme weather utility bills?
Yes, personal loans can provide quick access to funds, allowing you to pay utility bills promptly. They offer flexibility in repayment terms, but it's essential to use them responsibly and budget for repayments.
4. Are there any government assistance programs available to help with extreme weather utility bills?
Yes, many regions offer government assistance programs and subsidies to help offset energy costs during extreme weather events. Check with your local government or utility provider for details.
5. What should I do if I can't qualify for a personal loan, and I'm struggling with high utility bills?
If you don't qualify for a personal loan, explore alternative financial resources and assistance programs. Additionally, consider reaching out to nonprofit organizations and local charities that might provide support during challenging times.
Cascade Springs Credit

Loans to Cover Utility bills
Get Personal Installment Loan in 30 Minutes from Cascade Springs Credit Loans and you can use it for anything you want or need
You can get up to $800 as soon as the next business day.
Applying DOES NOT Affect Your Credit Score