Borrowing Money from Friends: Avoiding Awkwardness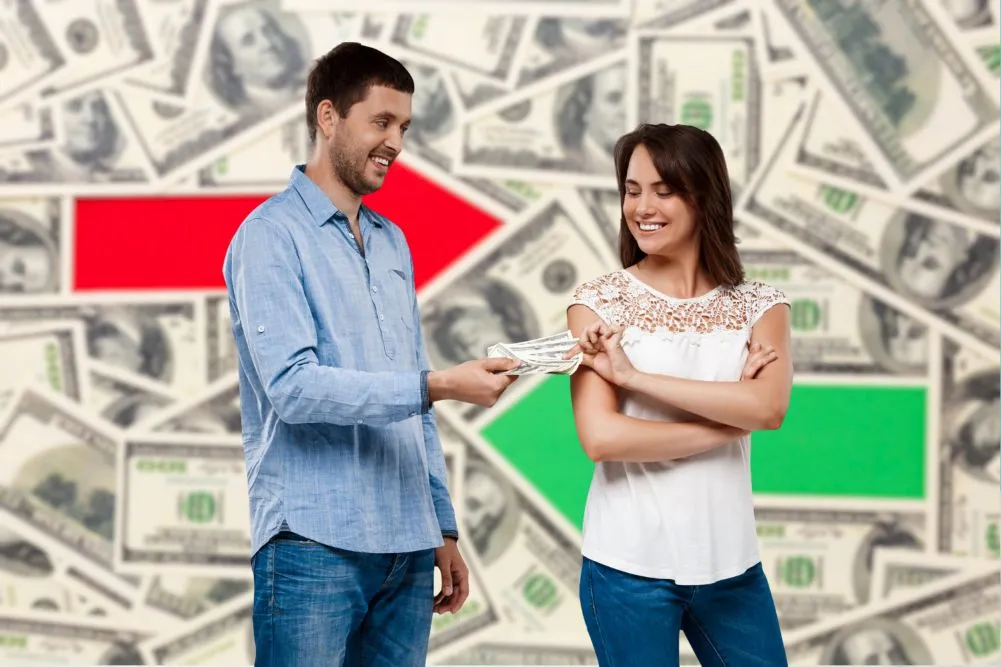 Borrowing money from friends can be a tricky business. On one hand, it can save you from high-interest loans or financial hardship. On the other hand, it can damage your friendship and create awkwardness or resentment. If you are considering borrowing money from a friend, you need to be careful and respectful. Here are some tips on how to do it right.
Before borrowing money from friends, you should assess your situation and make sure you really need it. Ask yourself these questions:
Why do you need the money? Is it for an emergency, an investment, or a luxury?
How much do you need? Is it a small amount that you can pay back quickly, or a large amount that will take longer?
How soon do you need it? Is it urgent, or can you wait for other options?
How likely are you to pay it back? Do you have a steady income, a budget, and a repayment plan?
If you need the money for a legitimate reason, such as medical bills, car repairs, or education, and you have a realistic plan to pay it back, then borrowing from a friend may be a good option. However, if you need the money for something frivolous, such as a vacation, a new gadget, or a gambling habit, and you have no idea how to pay it back, then borrowing from friends may be a bad idea.
Choose Your Friend Wisely
Not all friends are suitable lenders. You should choose a friend who is trustworthy, understanding, and financially stable. Here are some criteria to look for:
They have enough money to lend you without compromising their own needs.
They are willing to lend you money without expecting anything in return.
They are clear and honest about their expectations and boundaries.
They are supportive and respectful of your situation and decisions.
You should avoid borrowing money from friends who are struggling with their own finances, who have ulterior motives or hidden agendas, who are judgmental or controlling, or who are unreliable or irresponsible.
Make Your Request Respectfully
Once you have chosen your friend, you should make your request respectfully and professionally. Here are some steps to follow:
Prepare your pitch. Explain why you need the money, how much you need, how soon you need it, and how you plan to pay it back. Provide evidence if possible, such as bills, receipts, or contracts.
Choose the right time and place. Pick a time and place where both of you are comfortable and relaxed. Avoid asking when your friend is busy, stressed, or distracted.
Be polite and humble. Don't assume that your friend will lend you money just because they are your friend. Express your gratitude and appreciation for their help. Don't pressure them or make them feel guilty if they say no.
Be flexible and open-minded. Be ready to negotiate the terms of the loan, such as the interest rate, the repayment schedule, and the collateral. Listen to your friend's concerns and suggestions. Be willing to accept alternative solutions or referrals.
To avoid misunderstandings and disputes later when borrowing money from friends, you should put the loan agreement in writing. You can use a simple contract template or write your own document. The contract should include:
The names and signatures of both parties
The date of the loan
The amount of the loan
The interest rate (if any)
The repayment schedule (including dates and amounts)
The collateral (if any)
The consequences of default (such as late fees, legal action, or loss of collateral)
Any other terms or conditions agreed upon
You should keep a copy of the contract for yourself and give one to your friend. You should also keep track of the payments and receipts.
The most important thing to do when borrowing money from friends is to pay it back promptly and fully. Here are some tips on how to do that:
Stick to your budget. Cut down on unnecessary expenses and save up for your repayments. Avoid taking on more debt or spending more money than you can afford.
Pay on time. Follow the repayment schedule agreed upon in the contract. If possible, pay more than the minimum amount or pay off the loan early.
Communicate regularly. Keep your friend updated on your progress and situation. Let them know if you encounter any problems or delays. Apologize for any inconvenience and ask for their understanding.
Show your appreciation. Thank your friend for their generosity and trust. Express your gratitude in words and actions. You can also give them a small gift or treat them to a meal or a movie.
Borrowing money from friends can be a stressful and sensitive issue, but it doesn't have to ruin your friendship. You can maintain your friendship by following these guidelines:
Respect their boundaries. Don't ask for more money than you need or agreed upon. Don't take advantage of their kindness or generosity. Don't involve them in your personal or financial problems unless they offer to help.
Keep it separate. Don't let the loan affect your normal interactions and activities. Don't bring up the loan every time you see them or avoid them altogether. Don't let the loan interfere with your mutual friends or interests.
Be supportive and positive. Don't complain or whine about your situation or the loan. Don't make them feel guilty or sorry for you. Don't compare or compete with them. Instead, be supportive and positive about their situation and the loan. Celebrate their achievements and milestones. Encourage and motivate them.
Borrowing money from friends can be a risky decision that may affect your relationship negatively. Before you ask for a loan from a friend, you should consider other options, such as saving up, cutting expenses, or applying for a bank loan. If you do borrow money from a friend, you should have a clear agreement on the terms of repayment, and communicate regularly about your progress.
You should also try to pay back the loan as soon as possible, and show your gratitude for their generosity. Borrowing money from friends is not an ideal situation, but it can be done with respect and responsibility.
Ask Cascade Springs Credit

instead of friends

for a personal loan
Get Personal Installment Loan in 30 Minutes from Cascade Springs Credit Loans and you can use it for anything you want or need
You can get up to $800 as soon as the next business day.
Applying DOES NOT Affect Your Credit Score