7 Easy Requirements to Know Before Applying for a Personal Loan
A personal loan could be an excellent solution when you need additional cash. However, there are a few things you should be aware of before applying for a personal loan. Before beginning the application procedure, consider the following 6 personal loan requirements.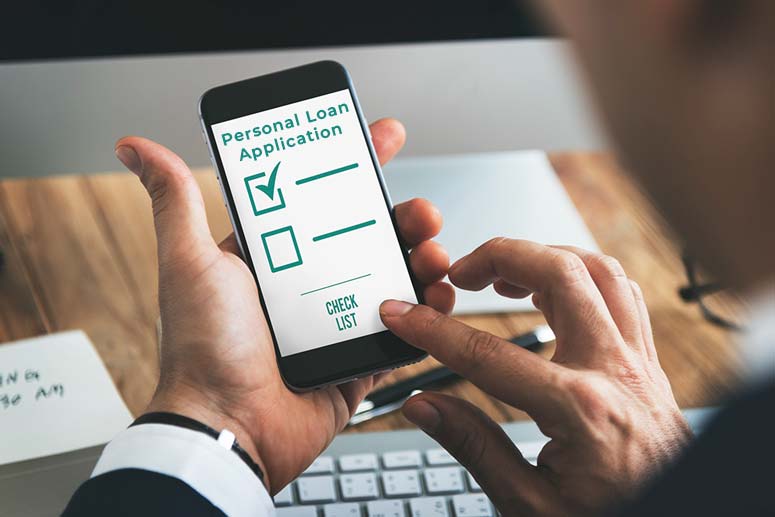 1. Pre-requirements Check List
Before considering applying for any type of loan you must meet the following basic requirements:
Be at least 18 years old.
Be an US citizen or a legal resident
Have a valid email address and phone number.
Have an active bank account.
You cannot apply for a personal loan if you are missing any of these listed pre-requirements.
Your credit score is one of the most significant conditions for personal loans. Lenders use this three-digit number to assess your creditworthiness and decide whether you qualify for a loan and what the interest rate would be. Your chances of being approved for a loan with a low interest rate are usually better the higher your credit score is.
Experian, Credit Karma and TransUnion are just a few websites where you can check your credit score for free if you don't already know it.
When reviewing your loan application, lenders will also take into account your payment history. Your history of paying your debts—including credit cards, loans, and other bills—off in a timely manner is evaluated. Your chances of being approved for a personal loan might be increased by a solid payment history, which normally suggests a reliable borrower.
When evaluating your loan application, lenders will also take your income in consideration. For the reason that your ability to pay back the loan depends in part on your income. Lenders usually prefer to deal with applicants who have a steady source of income, whether it be through a job or another source. You might still be able to get a loan if your income is variable, but you may be required to show additional proof of your capacity to pay back the loan.
You probably buy your tickets months in advance of your trip to take advantage of special discounts. However, unplanned travel for business or family reasons can drain your finances unnecessarily. Some flights, mainly for international or cross-country trips, can be rather expensive depending on where you're flying from and where you're going.
However, there are a few strategies to cut the cost of unplanned trips:
Check your options for taking a bus, train, or a car for short- to medium-distance travels.
Layover flights could be less expensive if flying is your last alternative. You could save a lot of money by doing this, but it will take more time to get there.
To pay for sudden travel expenses, open a personal savings account and withdraw funds from it.
Some airlines may offer last-minute discounts, so compare their pricing.
6. Collateral (a guarantee)
When applying for a personal loan, some lenders could ask for a collateral. A car or real estate are examples of collateral—assets that could be used to secure the loan. If you don't pay back the loan, the lender could seize the collateral to compensate for their losses. If you're thinking about getting a personal loan, you should know that not all lenders require collateral.
Lenders generally charge an origination fee at the start of the loan application process. The fee typically ranges from 1% to 8% of the entire loan amount and is based on a percentage. As a result, the origination fee for a $10,000 loan could range from $100 to $800. Instead of a fee, some lenders may apply a flat fee or nothing at all.
One of the many costs when applying for a personal loan is the origination fee. Prior to applying for a loan, make sure that you are aware of all the fees and charges.
Apply for a Personal Loan Today
Before submitting an application for a personal loan, there are a few things to consider. To find out if you are eligible, first check your credit score. Next, compare the conditions and rates offered by different lenders. Last but not least, before you sign any loan agreements, make sure to read the tiny letters. These easy tips could help you get the finest offer on a personal loan that will suit your needs.
Do you have one of the
10 Common Unexpected Expenses?