9 Useful Ways to Borrow Money
Borrowing money is something that most individuals have to do at some point in their lives, maybe to cover an unforeseen expense, cover a financial emergency, or simply to buy themselves to something they've always wanted. It is not unexpected that people seek to a variety of options to get money given that the average American had $96,370 in debt in 2022.
The question then becomes, "What other options are available to borrow money". Below some options of the most common ways to borrow money we can suggest.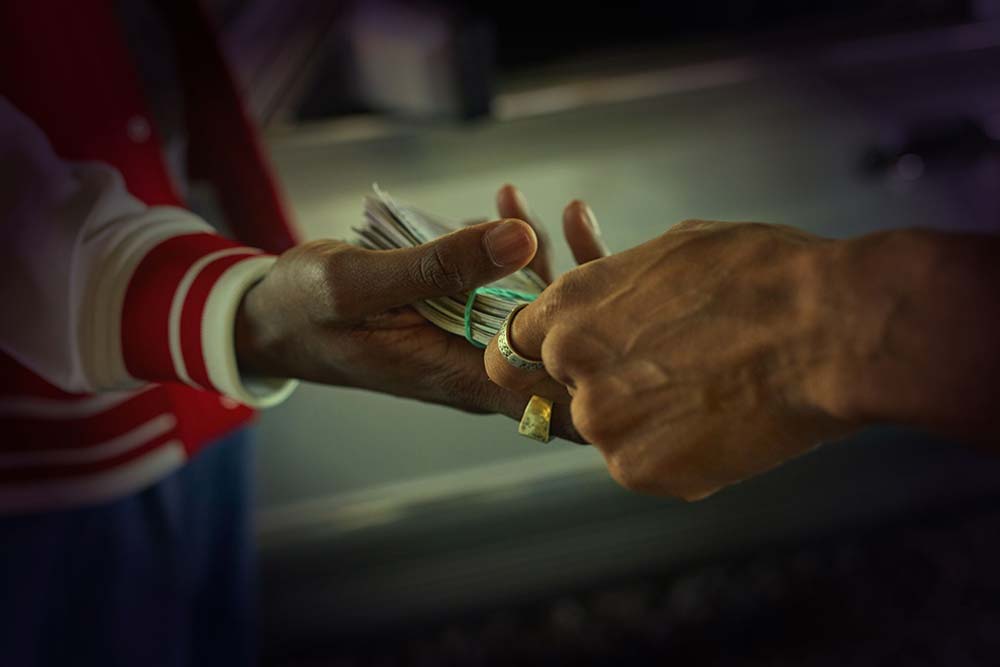 Five-thirds of all Americans have borrowed or lent money to a friend or family member at some point in their lives. Since this won't have any consequence on your credit score, and because a friend or family member probably wants to help you dodge the high interest rate that is associated with other options like a credit, it might be considered the most used ways to borrow money as a practical approach to get cash.
It is essential to guarantee that you'll be able to pay back the money because asking friends or relatives for cash can carry some negative connotations. Having your loan arrangement in paper is also a wise idea. Details such as the loan's total amount, the interest rate (if applicable), and the date repayments begin are all essential. This will prevent awkward situations between them and keep their relationship from becoming unpleasant.
2- Personal Installment Loan
More than half of all Americans have admitted that at some point in their lives, they have relied on the help of a financial institution in the form of a personal loan in order to meet their financial obligations. You can get one from a bank, credit union, or online lender, and it will likely be an unsecured loan.
Loans of up to $50,000 or more can usually be taken from a bank at a reasonable interest rate. A better perk is that existing bank customers often qualify for a lower interest rate and have more leeway in how they pay back their loan. Individuals with poor credit may find it challenging to secure a loan from a traditional bank, but they still have options, such online lenders.
Also, one of the trending ways to borrow money are loans from online lenders that are very convenient since they are accessible to borrowers with diverse credit profiles and are often approved promptly. Pre-qualification includes a "soft" credit check so that you can search around for the cheapest rate without affecting your credit score.
Borrowers can get a loan with their property used as collateral when applying for a secured loan. Lenders have the right to foreclose on a borrower's property if payments are missed.
Secured loans allow borrowers to take out more money for longer periods of time than unsecured loans do because the lender is at less risk. Those with fair credit score can benefit from this deal as well because they have a better chance of being accepted.
This type of getting loans should not be taken lightly, though, as the lender has the right to seize your house to cover their losses if you fail to repay the loan. If you get a secured loan so you can pay it back over a longer period of time, you may end up paying more interest overall because interest is charged every month.
Consider applying for a credit card with a low interest rate. If you can pay off your balance in full within the promotional time, a 0% Interest credit card might be a very affordable option to borrow money. But, to get a low-interest credit card, you'll need strong credit.
A credit card allows you to make immediate purchases when you have one already. You should repay as much as possible to avoid additional fees. Also, resist the need to spend more money than is reasonable.
You can also get cash advances with a credit card, which is when you withdraw cash from an ATM. Even if you pay the balance in full, you will be charged interest from the date of the withdrawal. You may also be subject to a higher interest rate than you would pay on a purchase.
Buy Now Pay Later businesses give customers the opportunity to buy products right away and then pay for them in a set of installments, often without charging interest; although, some of these companies may apply a fee for payments that are made late. As long as clients don't give in to the impulse to spend more than they need to while using it, it provides an inexpensive option of borrowing money for purchases. Retailers usually provide the service during the online checkout process, and it is also occasionally available in-store.
A lot of big companies have programs set up to help out their workers financially if they ever have to. Paycheck advances and low-interest, no-fee loans are two possibilities. The employee's next paycheck may be deducted for the repayment, or it may be deducted gradually over several pay periods.
Financial assistance programs, which are intended to support devoted employees in need of additional funds for essential obligations like medical bills or burial fees, were notably prevalent during the COVID-19 pandemic. Knowing that you have this borrowing option is comforting, since it is always a relief to know that help is close at hand.
Because credit unions are so dedicated to their members, they often provide better rates than other financial organizations. Compared to banks, fees are typically lower or zero.
Personal loans from credit unions may have softer requirements for good credit because of the cooperative nature of the lending institution. Because the federal government places a cap on APRs for credit unions at 18%, personal loans from a credit union may also be a more cost – effective ways to borrow money.
Payday loans, despite their reputation for carrying high interest rates, could be a lifesaver if you find yourself in a bind and need cash quickly. These loans are short-term and are normally repaid when the borrower gets his or her next salary.
Payday loans are a good choice for people with poor credit because they can get money quickly. Yet, there may be significant penalties for late payments. You should only get a loan like this if you are absolutely certain that you can afford to repay it on schedule.
9- Bank Account Overdraft Authorization
You might be eligible to get a bank-issued approved overdraft if you have a bank account. A few overdrafts are interest-free, but the cost of others can be excessive. On the other hand, an approved overdraft is sometimes less expensive than a cash advance.
As long as you don't go over your overdraft limit, this is among good Ways to Borrow Money. The fees and consequences of an unintentional overdraft are high and should be avoided at all costs.
Suggestions You Can Use When Considering a Loan
There are a few things you should keep in mind before deciding on one of listed ways to borrow money :
Explore your alternatives. Consider the interest and costs, how long you must repay, as well as what happens when you can't.
Plan for repayment and pick a provider only if it fits within your financial constraints.
Find out if your credit will be affected by a hard inquiry from the loan provider.
Take some time to analyze whether you really have to borrow money. Avoid deciding on the fly and be cautious while taking out loans to settle debts that already exist.
However, interest-free offers sometimes have strict repayment deadlines that must be met to avoid interest and fees. The interest rates could skyrocket if you don't pay them off by the due dates.
How to Handle Money You Borrowed
Even if you won't be charged interest, you should always pay back money you borrow on time, whether it's from your relatives, friends, online lender, or credit union. Responsible borrowing involves:
Don't borrow more than you can easily pay back.
Monthly payment commitments.
If you can't make repayments, watch your budget, and cut everyday spending.
Inform your lender immediately if you expect a late installment or you have a problem meeting
Ways to borrow money:

Installment Loan
Get Personal Installment Loan in 30 Minutes from Cascade Springs Credit Loans and you can use it for anything you want or need
You can get up to $800 as soon as the next business day.
Applying DOES NOT Affect Your Credit Score