Applying for a Loan? 5 cool advice to Consider
If you are applying for a loan, then there are some factors you definitely need to consider.
Cascade Springs Credit understands that loans are an outstanding tool when it comes to financing something we want, solving an emergency, or simply getting the money we need.
You can apply for installment loan directly on our website, but it is important for you to take a close look at all the parameters that affect loans before doing this.
Naturally, the application process for a loan is not the same for everyone. Some people will have their loan approved sooner; some won't. 
It depends on many factors that we will mention in this blog post.
Nevertheless, applying is one thing and getting approved is another. 
Therefore, if you want to be prepared to get the final approval of the loan you need, these five things will help you to have a bigger picture regarding loans.
Without further ado, let's comprehend how to apply for a loan successfully!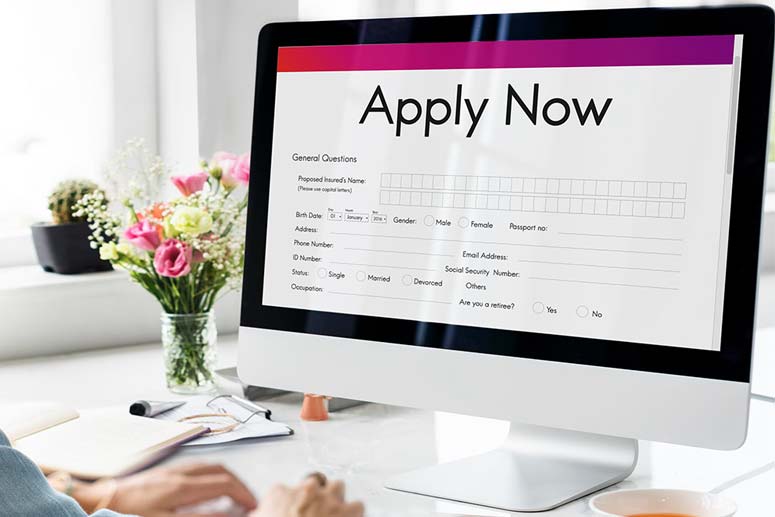 Obviously, you already know how much your monthly income is.
But one thing is knowing how much money we earn, and another thing is learning to manage it.
If you don't have a clear budget for your monthly expenses, you might not be able to afford a loan in the future.
It doesn't matter what the purpose of your loan is, you need to consider every single monthly payment into your budget.
Budgeting is one of the best activities we can do when we are looking to improve our financial situation.
Of course, there are some fixed expenses that you can't avoid, such as paying rent and food. Nonetheless, saving is the first step to afford the things we genuinely want eventually.
Calculate your emergency fund
We should always have a safety net ready to cover rainy days. 
However, we never know when an emergency is about to pop up, that's why it's important to save money for unexpected situations.
Saving is difficult for some and easy for others. It all really depends on your lifestyle and income.
You can use this emergency fund calculator to quickly understand how much money you should save before applying for a loan or making a big purchase.
2- Take care of your credit score
Loans are based on risks. 
We are not going to lie, lending money is a good business for financial institutions, but there's always the risk that people end up not paying back the loan.
As a consequence, most lenders look at a borrowers' credit score before finally approving the loan.
The credit score is nothing but a digit that tells lenders the likelihood of paying back the borrowed money.
The better your score is, the higher are the chances of getting the loan.
Before applying for a loan, be sure to know what your credit score is. This will allow you to comprehend how financial institutions see your application. 
If your credit score is "bad," then you better fix it before applying for a significant loan.
On the other hand, if your credit score is decent or excellent, you can compare with different lenders before making a final decision regarding your loan.
3- Look at multiple options
There are many fishes in the sea. 
The first option you look at is not always the best one. Therefore, our duty as borrowers is to analyze the different alternatives before finally selecting one.
Who knows? 
Maybe you will find a lender near you with the best interest rates in the market, or perhaps another financial institution will give you a bigger loan with better terms.
At the end of the day, it all depends on our current needs.
4- Consider interest rates and fees
When you get a loan, you need to pack back the money with interest.
Nothing is free in this world, and, at this point, that's pretty clear for all of us.
Interest is how lenders obtain revenue from lending money. If you borrow 500 USD and you end up repaying the same 500 USD over 12 months, that's not business for the financial institutions!
Keep in consideration every single fee and rate related to your loan before finally accepting it.
Also, don't forget to never miss a payment.
Missing payments will damage your credit score, and there's the possibility to increase the interest rates over the long haul.
Before applying, be sure to consider your payday and many other factors, so you don't forget to pay on time.
Besides, also consider how much you will end up paying, including interest. This will tell you if you can actually afford the loan before accepting it.
5- Evaluate all possible scenarios
To be more precise, it is essential to mention that the scenarios that might appear over the course of your loan vary depending on the type of loan you are looking for.
You might be thinking of applying for a mortgage, an auto loan, or a personal loan.
In that case, the questions to ask yourself are different depending on the situation.
For instance, before taking a mortgage, ask yourself: do you really want to live in that location for the rest of your life?
Before taking an auto loan, consider: are you sure you will not want another vehicle model within just one year?
As we mentioned before, it all really depends on our needs. So we need to balance our desires with our needs. That will give us the key to understand what is better for us.
Loans and credits are, for some people, like a double-edged sword. They can be both valuable and harmful if you don't know how to manage them.
Thinking about the future will allow you to see if the loan you are about to apply for is right for you.
Definitely, loans are more than just a simple amount of money. They are our financial allies, and we need to take care of certain things before applying for one.
Cascade Springs Credit is
Fast Payday Loans