Using Personal Loans Wisely: 10 tips for a Prudent Borrowing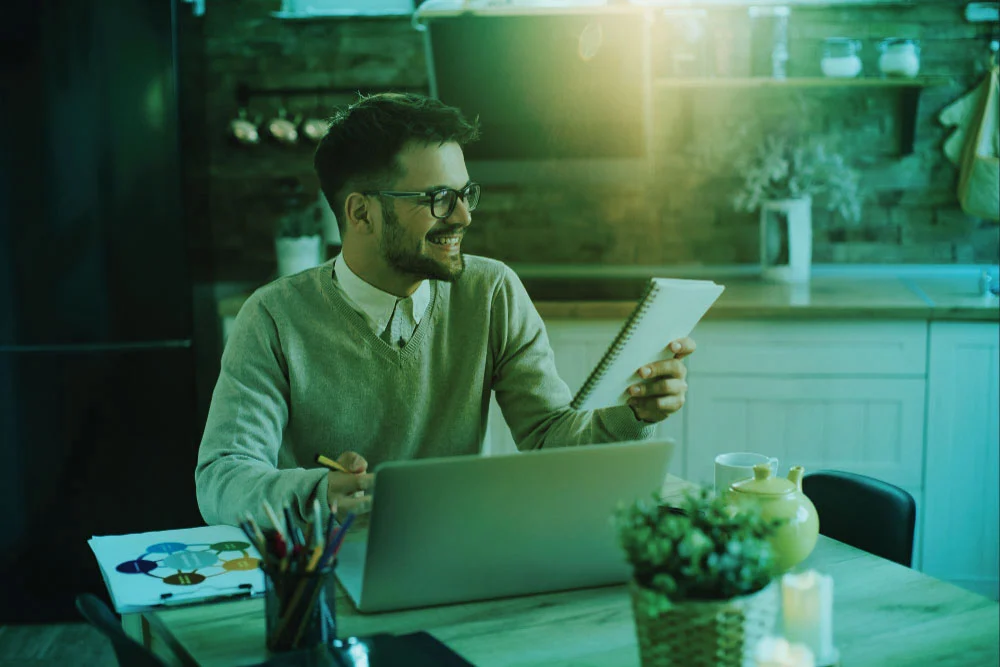 Personal loans can be powerful financial tools that provide individuals with the flexibility to address various needs and goals. Whether it's consolidating debt, covering unexpected expenses, or pursuing a dream project, using personal loans wisely is essential to avoid financial pitfalls. In this article, we'll look into the best practices for using personal loans wisely, responsibly and effectively.
10 Tips for using personal loans wisely
Assess Your Needs
Before applying for a personal loan, take the time to evaluate your financial situation and identify the specific purpose of the loan. Is it for debt consolidation, home improvement, medical expenses, or another essential need? Understanding your objective will guide you towards choosing the right loan amount and terms.
Research and Compare Lenders
Not all lenders are created equal. Research various lenders, both traditional banks and online lenders, to find the one that offers favorable interest rates, terms, and fees. Online direct lenders can often provide competitive options, but it's crucial to verify their legitimacy and credibility.
Check Your Credit Score
Your credit score plays a significant role in determining the interest rate you'll be offered. A higher credit score generally results in lower interest rates. If your credit score needs improvement, consider taking steps to boost it before applying for a loan. Even if you have bad credit, some lenders specialize in bad credit loans, but be prepared for higher interest rates.
Understand Interest Rates and Fees
Take the time to understand the interest rates, fees, and other charges associated with the loan. The Annual Percentage Rate (APR) provides a comprehensive view of the total cost of borrowing, including both interest and fees. This will help you compare loan offers accurately.
Borrow Only What You Need
While it might be tempting to borrow more than you need, it's wise to borrow only the amount necessary to fulfill your goal. Remember that you'll have to repay the loan with interest, so borrowing more than required can lead to unnecessary financial strain.
Create a Repayment Plan
Before accepting a loan, develop a clear repayment plan. Calculate your monthly payments based on the loan amount, interest rate, and term. Ensure that the monthly payment fits comfortably within your budget to avoid late payments and potential default.
Avoid Unnecessary Debt
Personal loans should be used for legitimate needs rather than luxuries or non-essential purchases. Avoid using personal loans to finance vacations, entertainment, or other discretionary spending. Only borrow when the loan serves a practical and essential purpose.
Emergency Fund
Even if you're taking out a personal loan for emergencies, having an emergency fund is still crucial. An emergency fund can help cover unexpected expenses without resorting to additional borrowing. Consider building an emergency fund alongside repaying your loan.
Read the Fine Print
Carefully review the loan agreement before signing. Understand the terms, conditions, prepayment penalties, and any clauses that might affect your ability to repay the loan early. Clear communication with the lender is essential to avoid surprises later.
Monitor Your Progress
Regularly monitor your loan repayment progress. Keep track of payments and ensure they are being applied correctly. If you encounter financial difficulties, communicate with your lender promptly to explore possible solutions.
5 Examples of Real Situations using Personal Loans wisely of $1000
In these scenarios, a well-considered $1000 personal loan can serve as a valuable tool to address immediate needs, enhance your financial well-being, and avoid potential setbacks. However, it's crucial to remember that responsible borrowing practices and thorough research are essential to make the most of this financial option by using personal loans wisely.
Urgent Medical Expenses: Unexpected medical bills can put a strain on your finances. A $1000 personal loan can provide quick access to funds for medical treatments, prescriptions, or unforeseen healthcare costs, ensuring you receive necessary care without delay.
Car Repairs: Reliable transportation is essential for daily life. When your car breaks down unexpectedly, using a $1000 personal loan to cover repair costs can help you avoid disruptions in your routine and maintain your ability to commute to work or other commitments.
Home Appliance Replacement: A broken refrigerator, washing machine, or other essential household appliance can disrupt your daily routine. A $1000 personal loan can enable you to replace or repair these appliances promptly, ensuring your home functions smoothly.
Education and Skills Enhancement: Investing in education or skill development can lead to improved career opportunities. A $1000 personal loan can be used to enroll in courses, workshops, or certification programs that enhance your qualifications and earning potential.
Debt Consolidation: If you have high-interest debts spread across multiple sources, consolidating them into a single $1000 personal loan can simplify your finances. This approach might help lower overall interest payments and provide a clear repayment plan.
5 Examples of Real Situations when a Personal Loan of $1000 might not be a wise decision
In these situations, a personal loan of $1000 might not align with responsible financial management. Borrowing for non-essential or short-term indulgences can lead to long-term financial challenges. It's important to evaluate your borrowing needs carefully and prioritize needs over wants leading to not using personal loans wisely.
Retail Therapy: Financing a shopping spree with a personal loan can lead to short-term gratification but long-term financial strain. Interest payments on the borrowed amount could outweigh the value of the purchased items.
Dining and Entertainment: Relying on a personal loan to frequently dine out, attend entertainment events, or enjoy leisure activities can accumulate debt without offering lasting benefits. These expenses should ideally be budgeted for within your regular income.
High-Interest Purchases: Using a personal loan to buy high-interest items, such as electronics or gadgets, can result in paying more in interest over time than the initial cost of the items. It's wiser to save for such purchases or explore alternative financing options.
Debt Refinancing Without Savings: Consolidating existing debt into a personal loan can be helpful, but it's not prudent if you don't change the spending habits that led to the debt in the first place. Without addressing the underlying issues, the personal loan might only provide temporary relief.
Investment in High-Risk Ventures: Using a $1000 personal loan to invest in high-risk ventures, such as speculative stocks or volatile cryptocurrencies, can expose you to significant financial risk. Investments carry uncertainties, and borrowing to invest can lead to losses that are difficult to recover, especially if the investment doesn't perform as expected. It's wiser to use disposable income for investments or seek professional financial advice before considering such ventures.
Using personal loans wisely Conclusion
Using personal loans wisely requires careful planning, research, and disciplined financial management. By assessing your needs, understanding the terms, and adhering to responsible borrowing practices, you can harness the benefits of personal loans while minimizing financial risks. Remember, a well-managed personal loan can be a stepping stone toward achieving your financial goals and improving your overall financial well-being.
Frequently Asked Questions
How do I determine the right loan amount for my needs?
Assess your specific financial requirements by outlining the purpose of the loan. Create a detailed budget that includes the expenses you need to cover. Borrow only what is necessary to fulfill those needs and avoid overborrowing, which could lead to unnecessary interest payments.

Can I get a personal loan if my credit score is less than ideal?
Yes, some lenders specialize in bad credit loans. While you may be eligible for a loan with a lower credit score, keep in mind that these loans often come with higher interest rates. It's important to weigh the cost of borrowing against the urgency of your needs.

Are there any hidden fees associated with personal loans?
Personal loans may come with various fees beyond the interest rate, such as origination fees, prepayment penalties, and late payment fees. It's crucial to carefully read the loan agreement and ask the lender about all potential fees before accepting the loan.

How can I avoid falling into debt when using a personal loan?
To prevent debt accumulation, only use personal loans for genuine needs and emergencies. Create a solid repayment plan before taking out the loan, ensuring that the monthly payments fit within your budget. Avoid using personal loans for discretionary spending that can lead to unnecessary debt.

Can personal loans help improve my credit score?
Responsible borrowing and timely repayments on personal loans can positively impact your credit score over time. Consistently making payments on schedule demonstrates your creditworthiness to lenders and gradually boosts your credit profile.
An

Installment Loan

is part of Using personal loans wisely
Get Personal Installment Loan in 30 Minutes from Cascade Springs Credit Loans and you can use it for anything you want or need
You can get up to $800 as soon as the next business day.
Applying DOES NOT Affect Your Credit Score