10 Common Unexpected Expenses
The most common reason for unexpected expenditure is unexpected bills and expenses. Medical bills, auto repairs, house repairs, and even unforeseen bills are just a few examples of unforeseen costs. You need to budget for these frequent yet unforeseen expenses because they tend to add up fast.
We have compiled a list of the top 10 unexpected expenses for the average American household to help you understand how often these unplanned expenses are and what you can do to avoid them in the future.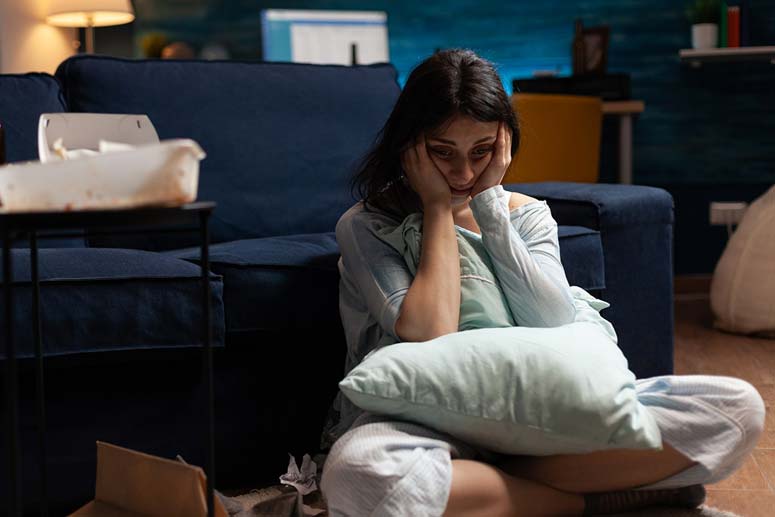 Sadly, over 23 million people have medical debt, and close to three million of them have balances exceeding $10,000. Medical emergencies do happen, even though many of us have healthy lives, and when they do, the associated costs are high.
Getting health insurance is the best method to avoid paying huge emergency medical costs. Even though private insurers are the most widely used method, these health plans can have exorbitant monthly costs. Your deductible will be cheaper with these types of policies, though. Using health plans provided by your company is another option. Sometimes, your employer will pay the entire cost of your health insurance, but in many situations, you may have to make a little out-of-pocket payment to cover the gap.
Families and individuals can get a choice of plans based on cost and need through the Health Insurance Marketplace.
On the other hand, catastrophic health insurance can be a solution to reduce the high costs of unanticipated medical expenditures if all you need is emergency medical coverage. Emergency or preventative medical care is covered by catastrophic health insurance, which has limited coverage and cheap monthly payments. You will have to pay for the medical services up until your deductible is met with these plans, though, as they have high deductibles.
Speak with the hospital management to work out a reasonable payment plan as an additional alternative.
The cost of owning a vehicle increases significantly because of monthly and yearly car maintenance costs. Unexpected auto repairs can seriously hurt you financially, in addition to registration fees, regular payments, and insurance rates.
Imagine having to pay for repairs after a car accident. What happens if your car needs to be hauled away because it broke down? Additionally, skipping routine maintenance might result in major problems that could end up costing you more money in the long run.
Being proactive is one strategy to handle unforeseen vehicle expenses. Keep up with the annual maintenance on your vehicle. Regular oil changes, for example, might save you money on significant engine repairs or replacements later on. Even if it takes more time, doing so will extend the life of your car and prevent unanticipated expenses brought on by inappropriate maintenance.
No matter what precautions you take to maintain regular care, crashes do occur, and they can be expensive to fix. Because of this, having auto insurance is probably your best option for paying for unforeseen car repairs.
The insurance provider might not always pay the full cost of the collision or mechanical repair, though. Create an auto repair budget and savings account in these situations to prepare for unforeseen expenses. You can decide to set the amount on the whole cost of your car or the monthly payments when making a budget. You should, however, boost your budget for auto repairs or your savings rate if your car is older or you drive a lot.
Three out of five homeowners say they have had to pay an average of $4,000 out of pocket for emergency house repairs within the past year. In the first year after buying their new house, 77% of homeowners had to face with a surprise expense.
You should set aside money in your budget for house repairs when preparing your financial plan to purchase a home. 1% of your home's total worth should be placed aside annually as a reserve in case you need to pay unexpected repairs. Consider saving $5,000 annually, or around $400 per month, if your property costs $500,000. Of course, you probably won't need to make substantial repairs to your house every year, but consistently saving 1% can ensure that you have enough money saved up in case you do need to make a significant home expense.
Because utility bills are usually low or consistent month to month, many people hardly give them a second thought. Although many homes are feeling the impact on their energy bills as a result of the soaring price of natural gas.
You can adjust your thermostat and turn off appliances when they aren't in use, for instance, to reduce the risk of getting unexpected high utility bills. Installing high-efficiency appliances like dishwashers and LED light bulbs will also help you save water while lowering your electric bill.
To reduce dust, you should also routinely clean beneath and around your home appliances. This lessens the workload placed on these equipment, which also lowers your utility bill. Consider conducting an energy audit to find out which appliances are the most expensive. Free audits are provided by many electricity companies. You can make adjustments, such as adding ceiling fans, patching cracks, or insulate your house, once you've identified what's consuming the most electricity.
You probably buy your tickets months in advance of your trip to take advantage of special discounts. However, unplanned travel for business or family reasons can drain your finances unnecessarily. Some flights, mainly for international or cross-country trips, can be rather expensive depending on where you're flying from and where you're going.
However, there are a few strategies to cut the cost of unplanned trips:
Check your options for taking a bus, train, or a car for short- to medium-distance travels.
Layover flights could be less expensive if flying is your last alternative. You could save a lot of money by doing this, but it will take more time to get there.
To pay for sudden travel expenses, open a personal savings account and withdraw funds from it.
Some airlines may offer last-minute discounts, so compare their pricing.
Purchase of Appliances or New Electronics
We expect new appliances or devices to last for years when we spend hundreds of dollars on them. However, this is not always the case. And when you depend on your home computer for work or are unable to prepare meals due to a damaged stove, it may be very frustrating.
Clean and maintain appliances on a regular basis to reduce additional expenses. Dust buildup frequently causes numerous appliances, including dishwashers and dryers, to be overworked, speeding up their failure. Likewise, make sure to move your computer's photos and documents to an external drive. Your PC will have more space, and performance will be better.
When unexpected electronic costs happen, insurance can once more be your best bet. Additionally, to manufacturer's issues, screen replacements are usually covered. Consider finding a Youtube video online and doing quick fixes yourself. For appliances, this is usually not possible, but you can still check with nearby stores about financing alternatives. You might be able to buy appliances at some shops and pay over time in installments.
Presents, Festivities, and Celebrations
It is simple to miss important birthdays, weddings, or baby showers because of your hectic schedule. You might have already wasted your monthly salary by the time you realize it. Keeping an eye on the calendar will help you avoid many of these unforeseen expenses. Better preparation might help you avoid some unexpected gift costs, but other problems can call for more original solutions. You can, for example:
As a present, offer your time or talents. For example, you could offer to babysit so that the new parents can have a much-needed day off. Another option is to volunteer to take a few pictures of the newlyweds if you're a photographer.
Assemble a gift basket.
Make your own gifts.
Having to rush your pets to the vet is undoubtedly something you have experienced. You don't even think about the cost when your dog has been injured by a car or your cat has begun having seizures; all you want is treatment for your pet as soon as possible. But once the emergency passes, you usually have to deal with a completely different issue: a big vet bill.
Unfortunately, you can't protect your pets from all obvious risks, no matter how well you take care of them. Your pet could eventually develop a major condition like cancer, diabetes, or a thyroid issue that costs thousands of dollars to treat despite your best efforts.
You'll be forced to make the terrible decision of falling into debt or euthanizing a beloved pet if you don't have that amount of cash. Many people purchase pet health insurance to prevent putting themselves in this situation. These plans pay for significant veterinary expenses, just like health insurance does for people.
There are a few more options for getting assistance with vet bills if you don't have insurance. You can, for example:
Ask Your Vet for a Deal. Vets are frequently happy to come up with a plan so you may pay off a large expense over time, just like hospitals for people.
Look for a Cheaper Provider. Try to find a different veterinarian who will offer you a lower price. Low-cost clinics for low-income pet owners are sometimes offered by veterinary schools. In addition, some animal shelters provide on-site low-cost veterinary facilities or have special pricing agreements with local veterinarians.
Get help. Many charities and animal welfare organizations provide financial assistance to pet owners in need for their medical expenses. On the Humane Society website, you may get a list of a many of these organizations.
Throughout the school year, you will receive multiple requests for money, even if your child attends a public school. Listed below are just a few possible unforeseen costs:
A field trip
Teacher presents
Sports equipment
You basically have no alternative but to pay these bills. The majority of schools don't take credit card payments for such expenses, so if you don't have cash on hand, that could be a problem. When you plan ahead for unexpected expenses, you add a cushion into your monthly expenditures so you can cover these unforeseen costs.
This is among the worst examples of an unexpected expense. Prior to the pandemic, many of us believed we would never be laid off. However, the pandemic showed us how suddenly things may change. In 2020, millions of people lost their jobs and were forced to work for different organizations, some of which required them to take on entirely new forms of employment.
With more than half of Americans living paycheck to paycheck, losing your work might put your finances in a vulnerable situation. This not only affects your finances but also has a negative effect on your mental health. According to the American Psychological Association, studies reveal that people who are unemployed struggle with anxiety and depression.
Even if you are eligible for unemployment benefits, it may take several weeks to get your first payment. Another incentive to keep a rainy-day money on hand.
Do you have one of the
10 Common Unexpected Expenses?